About Binalong
Binalong is a small village in New South Wales that still has some of its Victorian architecture. Much like the beauty of its buildings, some artists choose to call this place home. There is a mural in the town's Pioneer Park that showcases the historic story of Johnny Gilbert that was originally told in Banjo Patterson's poem. Glass blowing is another way that people here express themselves. Two local artists teach classes!
Infants Swim Lessons in Binalong
Learning to swim at a young age can give your little one a head start on pool playtime. Our private infant swim lessons are personalized and helpful. Learning one-on-one with their very own swim teacher, your child will learn the fundamentals of swimming and water safety. Some of the skills we teach are treading water and how to hold their breath. We make learning fun. A song or game can ease weary children into the water and improve their learning experience! 
Mum and baby swimming lessons are available to best serve our customers in Binalong. Watching your little one splash around and laugh can make you want to jump in the water too. These joint sessions allow you to and make for some amazing times to look back on!
Adults Swim Lessons in Binalong
Conquer your fear of the water or be ready for your next competition with private adult swim lessons. AquaMobile Swim School teaches all ages and skill levels in Binalong. If it's your first time in the pool, we will start with the basics like floating and treading water. While competitive swimmers can receive suggestions about how to brush up on their techniques. Our lessons are broken down into multiple skill levels. This lets everyone start somewhere different based on what they know and what their goals are!
AquaMobile Home Swim Lessons
Binalong, New South Wales 2584, Australia
Check Out Our Google Reviews
3.8
Check Out Our Facebook Reviews
4.2
See what our customers have to say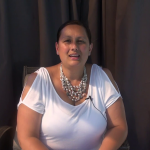 Joanne L.
I would recommend AquaMobile to everyone. With AquaMobile you are learning everything precisely. With the bios online I knew exactly what experience the instructors had, if they've been working with children previously – I knew exactly what I was getting. Without a doubt, my children progressed at triple speed vs. enrolling with the city pool.
See full testimonial video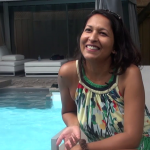 Rachel K.
My son loves the instructor and he's learned so much. She relates really well with my son, always arrives on time and is professional. From the 3rd class he was swimming by himself, floating by himself. We are very happy that we found AquaMobile.
See full testimonial video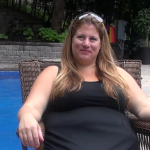 Alyssa S.
When I called, it was very convenient and easy, AquaMobile set me up right away with a schedule of lessons, there was no waiting. Olivia is 4 and didn't know how to swim and she's swimming on her own now and really confident in the pool. Hallie is now a much stronger swimmer now and her strokes have improved tremendously. We've had a really positive experience. My girls love it!
See full testimonial video
Best Pools in the Region
Binalong Memorial Swimming Pool

65 Stephens St, Binalong NSW 2584, Australia

Come to this public to cool off on a hot summer day and then grab some lunch and sit at one of the picnic tables nearby!

Boorowa Swimming Pool

12 Market St, Boorowa NSW 2586, Australia

Swimming around in this pool will give you a good workout and it's refreshing too!

Yass Memorial Swimming Pool

Laidlaw St, Yass NSW 2582, Australia

The water is a deep shade of blue and is deep enough to dive into!

Harden Olympic Swimming Pool

72 Albury St, Harden NSW 2587, Australia

This town pool boasts a spacious size making it great for competitions as well as leisurely swimming!

Young Aquatic Centre

1 Marina St, Young NSW 2594, Australia

Swim or let the kids run through the splash pad! There are plenty of things to do at this aquatic centre!
Other Binalong Water-Based Fun Activities
Banjo Paterson Park

78 Meehan St, Yass NSW 2582, Australia

Take a walk through the park to the lake and go fishing! There are shaded spots to cool down on hot days!

Burrinjuck Dam

Burrinjuck Rd, Yass NSW 2582, Australia

Bring your boat and your fishing gear along when you visit this dam because it's a good place to get a catch!

Riverbank Park

15 Comur St, Yass NSW 2582, Australia

This park offers a nice walking trail around the water which is also a nice spot to go canoeing or kayaking!

Woolgarlo Leisure Resort

590 Woolgarlo Rd, Woolgarlo NSW 2582, Australia

The lake nearby is great for boating on and you can even rent a ramp for the day!

Deighton's Beach

Nangus Rd, Gundagai NSW 2722, Australia

This small swimming lake offers a sandy area to relax and water that cools you off!
100% Satisfaction Guaranteed or your money back!
AquaMobile Swim School wants to make sure you get the best private swim lesson experience in Binalong. If for any reason you are not happy with your AquaMobile Swim Instructor after your first lesson, let us know and we will either provide you a full refund or set you up with another instructor - your first lesson with your new AquaMobile Swim Instructor will be provided free of charge.