About Lake Albert
Lake Albert, New South Wales is a family-friendly suburb. Outdoor activities are common around the area. This includes running, water sports, fishing and swimming. The lake is lit up at night time. Something is always going on whether it's boat racing or relaxing by the shoreline. Since activities vary so much, there are a variety of exercise stations surrounding the lake!
Infants Swim Lessons in Lake Albert
Babies and toddlers have the potential to become amazing swimmers, Private infant swim lessons from AquaMobile introduce your child to the water at a young age. In Lake Albert, swim lessons can begin as young as 6 months old. Our swim teachers encourage skill development by using singalongs and fun games as teaching tools. Our play-based learning approach makes moving the arms and kicking the legs that much easier. Plus keeping lessons fun and engaging keep your wee one's short attention span!
Mum and bubs swim lessons are both engaging and reassuring for your little one. Be a familiar face in the water by taking part in these joint swim lessons. It's a good way to bond and encourage growth and learning!
Adults Swim Lessons in Lake Albert
Learn to swim and enjoy the water on your schedule. AquaMobile's private adult swim lessons are convenient and helpful for busy swimmers. Choose your instructor, what swimming skills you learn and how you learn them. Working with an instructor who understands you and your swimming needs makes lessons easier. Everyone learns differently, which means picking up that backstroke can be done by watching or doing it along with your instructor. These lessons are all about achieving swimming goals and improving your experiences in the water!
AquaMobile Home Swim Lessons
Lake Albert, New South Wales 2650, Australia
Check Out Our Google Reviews
3.8
Check Out Our Facebook Reviews
4.2
See what our customers have to say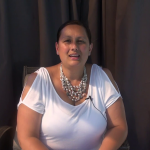 Joanne L.
I would recommend AquaMobile to everyone. With AquaMobile you are learning everything precisely. With the bios online I knew exactly what experience the instructors had, if they've been working with children previously – I knew exactly what I was getting. Without a doubt, my children progressed at triple speed vs. enrolling with the city pool.
See full testimonial video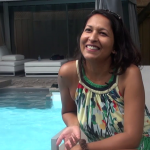 Rachel K.
My son loves the instructor and he's learned so much. She relates really well with my son, always arrives on time and is professional. From the 3rd class he was swimming by himself, floating by himself. We are very happy that we found AquaMobile.
See full testimonial video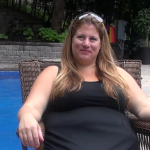 Alyssa S.
When I called, it was very convenient and easy, AquaMobile set me up right away with a schedule of lessons, there was no waiting. Olivia is 4 and didn't know how to swim and she's swimming on her own now and really confident in the pool. Hallie is now a much stronger swimmer now and her strokes have improved tremendously. We've had a really positive experience. My girls love it!
See full testimonial video
Best Pools in the Region
Oasis Aquatic Centre

50 Morgan St, Wagga Wagga NSW 2650, Australia

Much like the name says, swimming here is like an oasis in the indoor pool that has a splash park and a spacious outdoor pool!

Wagga Swim Hub

83 Copland St, East Wagga Wagga NSW 2650, Australia

Come for a swim in this indoor pool that's great for kids and adults alike!

Bolton Park Swimming Pool

50 Edward St, Wagga Wagga NSW 2650, Australia

Swim in one of the indoor pools or bring the family along to play in the splash park!

Ganmain Swimming Pool

Waterview St, Ganmain NSW 2702, Australia

Visit this swimming pool that's good for the whole family since there are shallow and shaded areas in it!

Lake Talbot Swimming Pool

1 Lake Dr, Narrandera NSW 2700, Australia

Swim in the pool, play in the splash park or go down one of the waterslides! The options here are endless!
Other Lake Albert Water-Based Fun Activities
Lake Albert

Lake St, Lake Albert NSW 2650, Australia

Visit this lake that's good for taking the sights of water wildlife and fishing!

Wagga Wagga Boat Club

Plumpton Rd, Wagga Wagga NSW 2650, Australia

Bring your boat out to participate in one of the many contests and festivals that this club hosts!

Wagga Beach

2 Johnston St, Wagga Wagga NSW 2650, Australia

There are places to set up a picnic on this beach after having a fun time out on the water in your canoe!

Lake Centenary 

420 Goldfields Way, Temora NSW 2666, Australia

There are designated areas for both swimming and fishing at this lake!

Wiradjuri Reserve

Narrung St, Wagga Wagga NSW 2650, Australia

Bring your boat out on the water to catch some fish or just paddle along in your canoe or kayak!
100% Satisfaction Guaranteed or your money back!
AquaMobile Swim School wants to make sure you get the best private swim lesson experience in Lake Albert. If for any reason you are not happy with your AquaMobile Swim Instructor after your first lesson, let us know and we will either provide you a full refund or set you up with another instructor - your first lesson with your new AquaMobile Swim Instructor will be provided free of charge.