About Palm Beach
Nicknamed "Palmy" by locals, Palm Beach, New South Wales has the best of both worlds. On one side is great for surfing and on the other side is calm and good for swimming. A stop for boaters, the water of this beachside community is lit up at night by the Barrenjoey Lighthouse, which has its original stone finish from 1881. The area is also home to some of the country's greatest seafood. The local award-winning restaurant called Jonah's is a take on contemporary Australian cuisine!
Infants Swim Lessons in Palm Beach
Babies and toddlers get excited around water. Helping them learn to swim can make pool playtime safer and more enjoyable for everyone. Private infant swim lessons from AquaMobile will prepare your little guppy to swim with and without help and learn how to do so safely. Plus learning in their home pool is reassuring because they are familiar with it. Our lessons are anything, but dry. Learning is made fun with our play-based learning approach. Singing songs and making up games are some of the methods that we use to teach!
Mum and bubs swim lessons are inclusive and fun for the whole family. Lessons are taught jointly meaning a parent or carer can join their little one in the pool. A supportive, familiar face can help with skill development and suggest areas to work on!
Adults Swim Lessons in Palm Beach
Adult swim lessons can help new and veteran swimmers. During private adult swim lessons, you will work towards achieving your personal goals. Instructors help students gain confidence through sport by fostering a supportive and comfortable environment. Whether you are getting into the pool for the first time or learning the butterfly stroke, your instructor will work with you to accomplish your goals. Choosing an instructor that teaches in a way that you understand can make a huge difference in your progress. That's why we help our students find the right match in terms of personality and teaching!
AquaMobile Home Swim Lessons
Palm Beach, New South Wales 2108, Australia
Check Out Our Google Reviews
3.8
Check Out Our Facebook Reviews
4.2
See what our customers have to say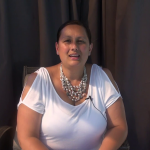 Joanne L.
I would recommend AquaMobile to everyone. With AquaMobile you are learning everything precisely. With the bios online I knew exactly what experience the instructors had, if they've been working with children previously – I knew exactly what I was getting. Without a doubt, my children progressed at triple speed vs. enrolling with the city pool.
See full testimonial video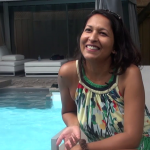 Rachel K.
My son loves the instructor and he's learned so much. She relates really well with my son, always arrives on time and is professional. From the 3rd class he was swimming by himself, floating by himself. We are very happy that we found AquaMobile.
See full testimonial video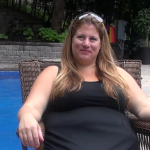 Alyssa S.
When I called, it was very convenient and easy, AquaMobile set me up right away with a schedule of lessons, there was no waiting. Olivia is 4 and didn't know how to swim and she's swimming on her own now and really confident in the pool. Hallie is now a much stronger swimmer now and her strokes have improved tremendously. We've had a really positive experience. My girls love it!
See full testimonial video
Best Pools in the Region
Palm Beach Rock Pool

4 Florida Rd, Palm Beach NSW 2108, Australia

Formed naturally, this rock pool makes you feel like you're at the beach with its seawater and atmosphere!

Whale Beach Rock Pool

17 Malo Rd, Whale Beach NSW 2107, Australia

By the sands of the beach, you will find a rockpool that's shallow, refreshing and perfect for children!

Avalon Rockpool

Surfside Ave, Avalon Beach NSW 2107, Australia

On the rocks quite literally, this pool gives you a taste of swimming in the ocean within an enclosed space!

Paradise Beach Baths

 LOT 7310 Paradise Ave, Avalon Beach NSW 2107, Australia

Enclosed off the coast of a beach, you can see the boats passing by when you take a dip here!

Bilgola Beach Rockpool

1 The Serpentine, Bilgola Beach NSW 2107, Australia

Quiet and beautiful, this is a rockpool that offers views of the beach and is a deep blue like the ocean!
Other Palm Beach Water-Based Fun Activities
Palm Beach 

Ocean Rd, Palm Beach NSW 2108, Australia

As the town's main beach, it's extensive and ideal for swimmers of all skill levels!

North Palm Beach

Beach Rd, Palm Beach NSW 2108

This stretch of beach is perfect for surfers as the waves are often quite high!

Barrenjoey Beach

Barrenjoey Rd, Palm Beach NSW 2108, Australia

Not far from the famous lighthouse of the same name, this is the go-to beach for spectacular views!

Snapperman Beach Reserve

Iluka Rd, Palm Beach NSW 2108, Australia

Small, but beautiful, it's a great spot to take a swim or try out a variety of water sports!

Sandy Beach

Off Iluka Rd, Palm Beach NSW 2108, Australia

There are places to swim, take your boat and surf at this beautiful beach!!
100% Satisfaction Guaranteed or your money back!
AquaMobile Swim School wants to make sure you get the best private swim lesson experience in Palm Beach. If for any reason you are not happy with your AquaMobile Swim Instructor after your first lesson, let us know and we will either provide you a full refund or set you up with another instructor - your first lesson with your new AquaMobile Swim Instructor will be provided free of charge.