About Scone
When it comes to preparing for a horse race, Scone, New South Wales is the place to be. Because of its farmland, it's a breeding ground for racehorses. The town is called the "Horse Capital of Australia." Scone Horse Festival happens every May and includes activities such as wine tours, a rodeo and a parade. Some of the other festivities include the Belltrees Poetry Competition and other fundraisers!
Infants Swim Lessons in Scone
Wee ones can get excited when they see the water for the first time. Ensuring your baby or toddler is safe in the water is one of our top priorities. Private infant swim lessons make sure your child knows how to swim safely and properly. At AquaMobile, we know wee ones can have short attention spans. In Scone, our swim lessons are taught one-on-one to give your little one the attention that they deserve. Plus songs and games are used to teach swimming skills like treading water and floating!
Mum and baby swim lessons are a learning experience that gives you a chance to bond with your baby or toddler, These swim lessons are taught jointly. This means you can help your child learn and suggest swimming skills to work on later!
Adults Swim Lessons in Scone
Becoming a good swimmer is something that anyone can work towards. Private adult swim lessons are great for new swimmers and even seasoned athletes. AquaMobile Swim School customized swim lessons in Scone This lets beginners start with floating and work their way up to learning swim strokes. While our fitness and endurance training is helpful for triathletes and competitive swimmers. Learning to swim is a great way to build confidence through sport. Since lessons are tailored to each student, no two swimmers will learn the same way!
AquaMobile Home Swim Lessons
Scone, New South Wales 2237, Australia
Check Out Our Google Reviews
3.8
Check Out Our Facebook Reviews
4.2
See what our customers have to say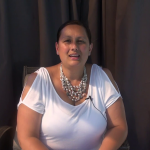 Joanne L.
I would recommend AquaMobile to everyone. With AquaMobile you are learning everything precisely. With the bios online I knew exactly what experience the instructors had, if they've been working with children previously – I knew exactly what I was getting. Without a doubt, my children progressed at triple speed vs. enrolling with the city pool.
See full testimonial video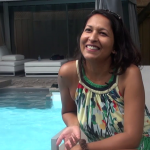 Rachel K.
My son loves the instructor and he's learned so much. She relates really well with my son, always arrives on time and is professional. From the 3rd class he was swimming by himself, floating by himself. We are very happy that we found AquaMobile.
See full testimonial video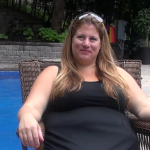 Alyssa S.
When I called, it was very convenient and easy, AquaMobile set me up right away with a schedule of lessons, there was no waiting. Olivia is 4 and didn't know how to swim and she's swimming on her own now and really confident in the pool. Hallie is now a much stronger swimmer now and her strokes have improved tremendously. We've had a really positive experience. My girls love it!
See full testimonial video
Best Pools in the Region
Scone Memorial Swimming Pool

2/14 Guernsey St, Scone NSW 2337, Australia

Dive into this public swimming pool where you can race or even take a float on your inflatable tube!

Merriwa Swimming Pool

Vennacher St, Merriwa NSW 2329, Australia

Swim outside in the open air at this swimming pool that will cool you off when the weather is warm!

Muswellbrook Aquatic Centre

Wilkinson Ave, Muswellbrook NSW 2333, Australia

Connected to a gym, this set of swimming pools is ideal for those looking for a water workout indoors or outside!

Murrurundi War Memorial Swimming Complex

60 Mount St, Murrurundi NSW 2338, Australia

Head to this swimming complex to let the little ones splash around in the toddler pool and for you to enjoy the larger pool!

Denman Memorial Swimming Centre

Turner St, Denman NSW 2333, Australia

Surrounded by trees is this outdoor swimming pool that's a deep shade of blue!
Other Scone Water-Based Fun Activities
Lake Glenbawn 

Brush Hill Lookout Rd, Glenbawn NSW 2337, Australia

Head over to the lake for a swim or bring your kayak with you if you're a fan of paddling!

Polblue Falls Walk

19 Hayes St, Scone NSW, Australia

Go for a walk to see the beauty of the falls and then sit and watch as the water trickles down into the water below!

Washpools Swimming Hole

Middlebrook Road, Middle Brook NSW 2337, Australia

Jump into one of nature's natural pools that can be found at the end of an exhilarating hike through the bush!

Hunter River Beach

40 Kayuga Rd, Muswellbrook NSW 2333, Australia

Among the grassy landscapes is a sandy beach at this park that is perfect for swimming or sun tanning!

Ladies Well

Lot 71 Allyn River Rd, Upper Allyn NSW 2311, Australia

Head over to these rock pools to take in the sights and dive into nature's beauty!
100% Satisfaction Guaranteed or your money back!
AquaMobile Swim School wants to make sure you get the best private swim lesson experience in Scone. If for any reason you are not happy with your AquaMobile Swim Instructor after your first lesson, let us know and we will either provide you a full refund or set you up with another instructor - your first lesson with your new AquaMobile Swim Instructor will be provided free of charge.