About Yengarie
The town of Yengarie, Queensland, has a population of around 500 people. The base of the economy comes from sugar manufacturing. On Old Mill Road, you will find the Central Sugar Mill Ruins and Yengarie Sugar Refinery Ruins. Both are heritage-listed sites. The latter of the two is still open and operating to this day!
Infants Swim Lessons in Yengarie
Have your baby or toddler splashing around in no time by enrolling them in private infant swim lessons. AquaMobile Swim School ensures that your wee one receives all the attention they deserve. This is why infant lessons in Yengarie are taught one-on-one in your home pool. This also allows the learning environment to double as a practice space. Making up games and singing nursery rhymes are some of the ways we keep children engaged and interested in learning. During these swim lessons, we make sure to cover treading water, kicking the legs and many more important skills!
Parent and tot swim lessons let a parent or carer get in on the action. Laugh and splash around with your wee ones as they learn how to swim. Then make suggestions about swimming skills to work on later!
Adults Swim Lessons in Yengarie
Swimming is a great way to get active and socialize. Private adult swim lessons give you a chance to do both. AquaMobile Swim School offers private swim lessons that can be taught one-on-one or in a small group. Both of these experiences are tailored to fit your skill level and learning style. This means lessons can vary from teaching to the backstroke to the butterfly stroke depending on how fast you learn and what you already know. Specialized skills such as diving and synchro are also taught by certain instructors in Yengarie as well!
AquaMobile Home Swim Lessons
Yengarie, Queensland 4650, Australia
Check Out Our Google Reviews
3.8
Check Out Our Facebook Reviews
4.2
See what our customers have to say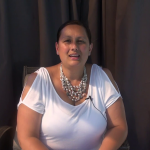 Joanne L.
I would recommend AquaMobile to everyone. With AquaMobile you are learning everything precisely. With the bios online I knew exactly what experience the instructors had, if they've been working with children previously – I knew exactly what I was getting. Without a doubt, my children progressed at triple speed vs. enrolling with the city pool.
See full testimonial video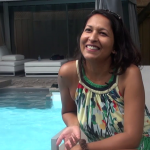 Rachel K.
My son loves the instructor and he's learned so much. She relates really well with my son, always arrives on time and is professional. From the 3rd class he was swimming by himself, floating by himself. We are very happy that we found AquaMobile.
See full testimonial video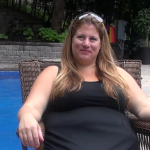 Alyssa S.
When I called, it was very convenient and easy, AquaMobile set me up right away with a schedule of lessons, there was no waiting. Olivia is 4 and didn't know how to swim and she's swimming on her own now and really confident in the pool. Hallie is now a much stronger swimmer now and her strokes have improved tremendously. We've had a really positive experience. My girls love it!
See full testimonial video
Best Pools in the Region
Maryborough Aquatic Centre

John St, Maryborough QLD 4650, Australia

Dive into this deep swimming pool that has room for some laps or to have some fun!

Hervey Bay Aquatic Centre

202/204 Boundary Rd, Torquay QLD 4655, Australia

Swim indoors or outdoors at this aquatic centre that makes for a good time year-round!

Isis War Memorial Pool

77 Churchill St, Childers QLD 4660, Australia

Despite being an indoor pool, the large windows make swimming here feel light and airy!

Gin Gin Swimming Pool

45 Somerset St, Gin Gin QLD 4671, Australia

A dip in this small community pool is good for the family and those who are new to swimming!

Anzac Park Pool

19 Quay St, Bundaberg Central QLD 4670, Australia

This palm tree-lined park has a large swimming pool that's big enough for lap swimmers and those looking to splash around!
Other Yengarie Water-Based Fun Activities
Splashside

45 Cheapside St, Maryborough QLD 4650, Australia

There are tipping water buckets and sprinklers to run through at this extensive splash park!

Wongi Waterholes Camping Area

Kullogum Forest Rd, Duckinwilla QLD 4650, Australia

Go for a swim or do some fishing at one of the water holes and then pitch your tent and stay overnight!

The Wharf Maryborough

71 Wharf St, Maryborough QLD 4650, Australia

Launch your boat from here to explore the water and take in the sights as you pass them by!

Fay Smith Wetlands

Cnr of Neptune and Victory Streets, Maryborough QLD 4650, Australia

Bring your rod or kayak to explore the waters of these wetlands!

Wetside Water Park

267 Esplanade, Pialba QLD 4655, Australia

Run wild at this water park that has plenty of slides as well as a sprayground for kids to test out!
100% Satisfaction Guaranteed or your money back!
AquaMobile Swim School wants to make sure you get the best private swim lesson experience in Yengarie. If for any reason you are not happy with your AquaMobile Swim Instructor after your first lesson, let us know and we will either provide you a full refund or set you up with another instructor - your first lesson with your new AquaMobile Swim Instructor will be provided free of charge.