About Palo Alto
Palo Alto, California, earns the name of the "Birthplace of Silicon Valley." The streets stay true to their California heritage since they're lined with trees. Fisherman's Wharf and Nob Hill are worth stopping by. Additionally, Huntington Park is home to the beautiful Grace Cathedral. Despite its natural beauty, the city is also home to technological innovation. Stanford University has a downtown campus not far from Tesla's headquarters. 
Infants Swim Lessons in Palo Alto
Babies and toddlers can't wait to dip their toes into the pool. Prepare your little one for the plunge with AquamObile's private infant swim lessons. Our private baby and toddler swim lessons in Palo Alto put your mind at ease. We teach children how to hold their breath, tread water and more in your home pool. Swim teachers take a play-based learning approach to teaching to keep your little one's short attention span. We sing songs and play make-believe games to support skill development.
Mom and baby swim lessons let a parent hop in the pool during lesson time. A familiar face is reassuring and makes the first time in the pool easier. You can also suggest swimming skills for your child to work on later.
Adults Swim Lessons in Palo Alto
Private adult swim lessons from AquaMobile will help you show off at your next pool party. Our private adult swim lessons are fun for everyone. New swimmers can start with fundamentals like floating and gliding and progress to flip turns and the butterfly stroke over time. Instructors specialize in different areas of swimming, which allows you to choose one that's best for you. Our instructors have no less than two years of teaching experience, which means you'll always have a productive learning experience.
AquaMobile Home Swim Lessons
Palo Alto, California 94303, USA
Check Out Our Google Reviews
4.3
Check Out Our Yelp Reviews
Check Out Our Facebook Reviews
4.2
See what our customers have to say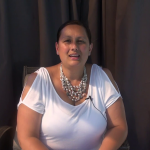 Joanne L.
I would recommend AquaMobile to everyone. With AquaMobile you are learning everything precisely. With the bios online I knew exactly what experience the instructors had, if they've been working with children previously – I knew exactly what I was getting. Without a doubt, my children progressed at triple speed vs. enrolling with the city pool.
See full testimonial video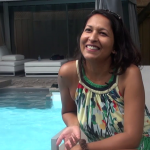 Rachel K.
My son loves the instructor and he's learned so much. She relates really well with my son, always arrives on time and is professional. From the 3rd class he was swimming by himself, floating by himself. We are very happy that we found AquaMobile.
See full testimonial video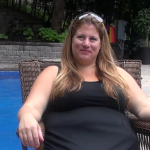 Alyssa S.
When I called, it was very convenient and easy, AquaMobile set me up right away with a schedule of lessons, there was no waiting. Olivia is 4 and didn't know how to swim and she's swimming on her own now and really confident in the pool. Hallie is now a much stronger swimmer now and her strokes have improved tremendously. We've had a really positive experience. My girls love it!
See full testimonial video
Best Pools in the Region
Rinconada Pool

777 Embarcadero Rd, Palo Alto, CA 94303, United States

There are plenty of choices when it comes to swimming in this city park pool. Swim, wade in the shallow end or swim laps!

Greenmeadow Pool and Community Center

303 Parkside Dr, Palo Alto, CA 94306, United States

Outside this community center sits a deep blue pool. There's plenty of room to bring the whole family on a hot summer day!

Avery Aquatic Center

235 Sam MacDonald Mall, Stanford, CA 94305, United States

Inside of Stanford University is a pool perfect for those brushing up on their sport skills. Swim laps or dive into this large pool!

Palo Alto Family YMCA

3412 Ross Rd, Palo Alto, CA 94303, United States

Rain or shine, come swim either indoors or outdoors at this YMCA. Both pools are heated!

Foothills Tennis & Swimming Club

3351 Miranda Ave, Palo Alto, CA 94304, United States

Relax in this large pool after playing a game of tennis in the sun. Get competitive and swim laps or swim at your leisure!
Other Palo Alto Water-Based Fun Activities
South Bay Shores

4701 Great America Pkwy, Santa Clara, CA 95054, United States

Inside the Great America amusement park, there are many water attractions. Choose from the slides or feel like you're at the beach in the wave pool!

Shoreline Lake Events

3160 N Shoreline Blvd, Mountain View, CA 94043, United States

This is the spot for water sports. Canoe, kayak or sail to enjoy your time out on the water!

Baylands Nature Preserve

2500 Embarcadero Rd, Palo Alto, CA 94303, United States

This trail offers beautiful views of marshlands and wildlife!

Watercourse Way BathHouse Spa

165 Channing Ave, Palo Alto, CA 94301, United States

Take some time for yourself by heading to this spa. Get in the hot tub, take a mud bath or sweat it out in the sauna!

Mitchell Park

600 E Meadow Dr, Palo Alto, CA 94303, United States

There's nothing better than heading to the park on a hot day with the kids when there's a splash pad around to cool off in!
100% Satisfaction Guaranteed or your money back!
AquaMobile Swim School wants to make sure you get the best private swim lesson experience in Palo Alto. If for any reason you are not happy with your AquaMobile Swim Instructor after your first lesson, let us know and we will either provide you a full refund or set you up with another instructor - your first lesson with your new AquaMobile Swim Instructor will be provided free of charge.