About San Francisco Bay Area
The San Francisco Bay Area is one of California's most populated regions. However, there's more to the area than the city it shares its name with. There are many wineries, waterfront parks and beaches throughout its cities. The flower power and bohemian fashion styles of the 1960s and 1970s started here, which is likely due to how many artists hail from the area.
Infants Swim Lessons in San Francisco Bay Area
Let us help your baby or toddler overcome their fear of water. AquaMobile's private infant swim lessons take place in your home pool. This gives you and your child peace of mind, as the learning space doubles as a practice space. Our private baby and toddler swim lessons in the San Francisco Bay Area are one-on-one. We'll teach your little guppy how to hold their breath, float and tread water. Swim teachers make learning fun by singing songs and making up games to promote skill development.
Mom and baby swim lessons are another one of our exciting options. These joint swim lessons let you jump in the pool during lesson time. It's a chance to make memories and suggest swimming skills to work on later.
Adults Swim Lessons in San Francisco Bay Area
Private adult swim lessons will get you active and loving the water in no time. AquaMobile Swim School's private adult swim lessons in San Francisco Bay Area are beneficial for all skill levels. New swimmers start with the basic strokes and move on to more complex skills within 8-12 private swim lessons. Additionally, experienced swimmers can train for triathlons and swim meets. We give each student feedback through our award and report card system. 
AquaMobile Home Swim Lessons
San Francisco Bay Area, California 94112, USA
Check Out Our Google Reviews
4.3
Check Out Our Yelp Reviews
Check Out Our Facebook Reviews
4.2
See what our customers have to say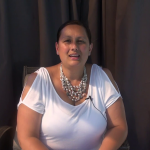 Joanne L.
I would recommend AquaMobile to everyone. With AquaMobile you are learning everything precisely. With the bios online I knew exactly what experience the instructors had, if they've been working with children previously – I knew exactly what I was getting. Without a doubt, my children progressed at triple speed vs. enrolling with the city pool.
See full testimonial video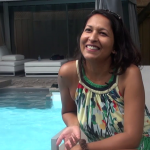 Rachel K.
My son loves the instructor and he's learned so much. She relates really well with my son, always arrives on time and is professional. From the 3rd class he was swimming by himself, floating by himself. We are very happy that we found AquaMobile.
See full testimonial video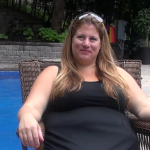 Alyssa S.
When I called, it was very convenient and easy, AquaMobile set me up right away with a schedule of lessons, there was no waiting. Olivia is 4 and didn't know how to swim and she's swimming on her own now and really confident in the pool. Hallie is now a much stronger swimmer now and her strokes have improved tremendously. We've had a really positive experience. My girls love it!
See full testimonial video
Best Pools in the Region
Mission Pool

1 Linda St, San Francisco, CA 94110, United States

Hop into this small pool with enough space to swim laps and relax with the family.

Hamilton Aquatic Center

1900 Geary Blvd, San Francisco, CA 94115, United States

Go for a brisk swim in this indoor pool that will have you racing to beat your best time.

Martin Luther King Jr Pool

5701 3rd St, San Francisco, CA 94124, United States

Go swimming in this pool that's spacious, indoors, heated and attached to a gym.

North Beach Pool

661 Lombard St, San Francisco, CA 94133, United States

There are two pools to choose from at this center with room for competitive and recreational swimmers.

Sava Pool

 2695 19th Ave, San Francisco, CA 94116, United States

There are large windows that let the sun shine on to this indoor swimming pool.
Other San Francisco Bay Area Water-Based Fun Activities
Aquatic Park

700-898 Beach St, San Francisco, CA 94109, United States

Launch your boat from the dock, swim at the beach or go fishing from the pier at this waterfront park.

Baker Beach

1770 Gibson Rd, San Francisco CA 94129, United States

Feel the sand crunch between your toes as you wander across this wavy beach that's good for swimming and tanning.

Ocean Beach

Sloat Blvd and Great Hwy, San Francisco CA 94132, United States

The ocean waters splash deep blue at this appropriately named serene beach with wonderful views.

California Canoe & Kayak at Jack London Square

Jack London Square, 409 Water Street, Oakland, CA 94607, United States

Hop into a canoe or kayak at this place that offers instruction and tours of the nearby areas.

UX Aquatic Center at Berkeley Marina

124 University Ave, Berkeley, CA 94710, United States

Learn how to sail by launching your boat here and taking lessons from sailing instructors.
100% Satisfaction Guaranteed or your money back!
AquaMobile Swim School wants to make sure you get the best private swim lesson experience in San Francisco Bay Area. If for any reason you are not happy with your AquaMobile Swim Instructor after your first lesson, let us know and we will either provide you a full refund or set you up with another instructor - your first lesson with your new AquaMobile Swim Instructor will be provided free of charge.