About St. Petersburg
St. Petersburg, Florida, has more than earned its nickname of "Sunshine City." The city has amazing food and art. Popular dishes include fresh oysters, shrimp and calamari, which probably has something to do with the city's waterfront location. The arts scene is thriving too. The Dali, named for the artist of the same name, features surrealistic art. There are over 2,000 pieces in the gallery.
Infants Swim Lessons in St. Petersburg
AquaMobile's private infant swimming lessons are as flexible as pool noodles. Your baby or toddler's swim teacher will come to your home pool, so you can skip the commute. With one of our instructors, your child will learn the basics of swimming and water safety. In St. Petersburg, we teach self-rescue skills like floating and holding their breath. Swim teachers make infant classes fun by singing songs and making up games that promote skill development.
Getting in the pool for the first time can be scary. Mom and baby swimming lessons ease your little one's fears. These joint sessions let parents hop in the pool during lesson time. It's a chance to bond and suggest skills to work on later.
Adults Swim Lessons in St. Petersburg
Learning to swim doesn't have to be sink or swim. Private adult swim lessons from AquaMobile in St. Petersburg help everyone from beginners to seasoned pros. Our swimming instructors build lesson plans to suit each student. Whether you're afraid of the water or looking for a new hobby, we're here to help. Our private adult swim lessons take place in your home pool, so your learning space can double as your practice space. With us, you have the option of learning one-on-one or with a group of friends.
AquaMobile Home Swim Lessons
St. Petersburg, Florida 33713, USA
Check Out Our Google Reviews
5.0
Check Out Our Yelp Reviews
Check Out Our Facebook Reviews
4.2
See what our customers have to say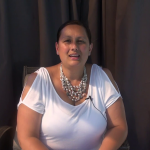 Joanne L.
I would recommend AquaMobile to everyone. With AquaMobile you are learning everything precisely. With the bios online I knew exactly what experience the instructors had, if they've been working with children previously – I knew exactly what I was getting. Without a doubt, my children progressed at triple speed vs. enrolling with the city pool.
See full testimonial video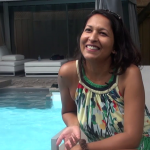 Rachel K.
My son loves the instructor and he's learned so much. She relates really well with my son, always arrives on time and is professional. From the 3rd class he was swimming by himself, floating by himself. We are very happy that we found AquaMobile.
See full testimonial video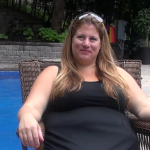 Alyssa S.
When I called, it was very convenient and easy, AquaMobile set me up right away with a schedule of lessons, there was no waiting. Olivia is 4 and didn't know how to swim and she's swimming on her own now and really confident in the pool. Hallie is now a much stronger swimmer now and her strokes have improved tremendously. We've had a really positive experience. My girls love it!
See full testimonial video
Best Pools in the Region
North Shore Aquatic Complex

901 N Shore Dr. NE, St. Petersburg, FL 33701, United States

This aquatic center is home to more than only a pool. There is also a water slide and a water playground for the kids!

Walter Fuller Pool

7883 26th Ave N, St. Petersburg, FL 33710, United States

This pool is like a mini water park. There is a large pool that has a tall tube water slide to go down!

Northshore Pool

11th Ave NE, St. Petersburg, FL 33701, United States

Nestled among the trees in a city park, there is a lap pool and a play pool for kids to splash around in!

E.H. McLin Pool

602 14th St S, St. Petersburg, FL 33705, United States

This public pool has something for all types of swimmers. There is a deep blue pool with many different water slides!

Fossil Park Pool

6739 M.L.K. Jr St N, St. Petersburg, FL 33701, United States

The whole family is welcome at this public outdoor pool. There are water slides, diving boards and an umbrella to cool off under!
Other St. Petersburg Water-Based Fun Activities
Spa Beach

615 2nd Ave NE, St Petersburg, FL 33701, United States

This is a sandy beach that has a spot for fishing and boating. Plus it's refreshing to dive into the water!

St. Pete Beach

4700 Gulf Blvd, St. Pete Beach, FL 33706, United States

Long with a generous amount of waves, this is a beach that you can walk down and swim in for hours!

Best Pro Kiteboarding

1031 4th St N, St. Petersburg, FL 33701, United States

With the wind blowing, take a ride on a kiteboard. This is a unique and fun local hobby to take up!

Upham Beach Park

6850 Beach Plaza, St. Pete Beach, FL 33706, United States

This park has many choices when it comes to things to do. The water is wonderful for swimming and has small waves for surfing!

Bada Bing Water Sports

101 Bayshore Dr. NE, St. Petersburg, FL 33701, United States

Rent out a kayak for the day and go out on the open water. Have a good time exploring Florida's beautiful coastline!
100% Satisfaction Guaranteed or your money back!
AquaMobile Swim School wants to make sure you get the best private swim lesson experience in St. Petersburg. If for any reason you are not happy with your AquaMobile Swim Instructor after your first lesson, let us know and we will either provide you a full refund or set you up with another instructor - your first lesson with your new AquaMobile Swim Instructor will be provided free of charge.