About Brooklyn
Brooklyn, New York's most populated borough, always has something going on. Its variety of cultures earns the city its motto of "Unity makes strength." The many neighborhoods showcase diversity through their food and events. Chinatown hosts a Chinese New Year's Celebration; Brooklyn Academy of Music puts on the DanceAfrica festival each spring. Both celebrations have performances and street vendors.
Infants Swim Lessons in Brooklyn
Private infant swimming lessons from AquaMobile give your child a headstart on pool playtime. Swim teachers use small and easy-to-understand steps to teach our private baby and toddler swimming lessons. Learning with us is anything but dry because our swim instructors use songs and games to make learning fun. Skills like getting in and out of the pool safely and treading water become easier while learning one-on-one. 
Mom and baby swim lessons are a great way to grow closer to your baby or toddler. These joint swim lessons are a chance to bond and laugh and splash around together. Our instructors are also open to suggestions.
Adults Swim Lessons in Brooklyn
Dive AquaMobile's private adult swimming lessons in Brooklyn. Our private adult swim lessons are enjoyable for new and experienced swimmers. We break skills down into categories ranging from beginner to fitness and endurance. The first private swim lesson begins with a skills assessment to determine a starting point. Novice swimmers can start with treading water and breathing techniques; competitive athletes can brush up on their stroke techniques right away. Our swim instructors always ask students for input when building lesson plans.
AquaMobile Home Swim Lessons
Brooklyn, New York 11212, USA
Check Out Our Google Reviews
5.0
Check Out Our Yelp Reviews
Based on 2 Reviews
Taryn P.
2022-09-13 18:04:35
Had a great experience this summer with aquamobile swim school. We worked with 2 teachers, Laura Byrd and Ashely Dominguez. Both were incredibly patient...
Josephina L.
2019-07-11 05:47:45
Had the pleasure of working with Rachel. She is good with our 2 year old. She has been flexible and and prompt.
Check Out Our Facebook Reviews
4.2
See what our customers have to say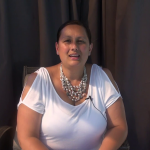 Joanne L.
I would recommend AquaMobile to everyone. With AquaMobile you are learning everything precisely. With the bios online I knew exactly what experience the instructors had, if they've been working with children previously – I knew exactly what I was getting. Without a doubt, my children progressed at triple speed vs. enrolling with the city pool.
See full testimonial video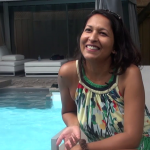 Rachel K.
My son loves the instructor and he's learned so much. She relates really well with my son, always arrives on time and is professional. From the 3rd class he was swimming by himself, floating by himself. We are very happy that we found AquaMobile.
See full testimonial video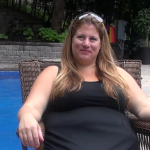 Alyssa S.
When I called, it was very convenient and easy, AquaMobile set me up right away with a schedule of lessons, there was no waiting. Olivia is 4 and didn't know how to swim and she's swimming on her own now and really confident in the pool. Hallie is now a much stronger swimmer now and her strokes have improved tremendously. We've had a really positive experience. My girls love it!
See full testimonial video
Best Pools in the Region
Douglass and DeGraw Pool

250 Douglass St, Brooklyn, NY 11217, United States

Go for a dip in this swimming pool with colorful surroundings that will make you happy.

Sunset Pool

7th Ave, Brooklyn, NY 11232, United States

Here you will find an Olympic-sized pool that's good for learners and those training for competitions.

Kosciuszko Pool

670 Marcy Ave, Brooklyn, NY 11216, United States

Bring the family for a swim at this full-sized pool with a wading pool next to it.

Red Hook Pool

155 Bay St, Brooklyn, NY 11231, United States

Jump into this swimming pool that's a deep shade of blue, making it feel like you're in the ocean.

McCarren Park Pool

776 Lorimer St, Brooklyn, NY 11222, United States

Come to this pool right next to a splash pad that kids will love.
Other Brooklyn Water-Based Fun Activities
Coney Island Beach

Surf Ave and Stillwell Ave, Brooklyn, NY 11224, United States

This beach not far from the city is sandy, has plenty of waves and is a refreshing place to take a dip.

Water Lab

Brooklyn Bridge Park Greenway, Brooklyn, NY 11201, United States

Take your kids to enjoy the splash park and soak them on a hot summer day.

Prospect Park Dog Beach

95 Prospect Park West, Brooklyn, NY 11215, United States

Head to this park if your pet likes to paddle along in the open water of a beach.

Rey Diving LLC

592 E 22nd St, Brooklyn, NY 11226, United States

Learn how to scuba dive and get certified to enjoy your next vacation or undersea adventure.

Midnight Fleet

2600 Emmons Ave, Brooklyn, NY 11235, United States

Hop on this boat if you're an angler because it's a great place to catch plenty of fish.
100% Satisfaction Guaranteed or your money back!
AquaMobile Swim School wants to make sure you get the best private swim lesson experience in Brooklyn. If for any reason you are not happy with your AquaMobile Swim Instructor after your first lesson, let us know and we will either provide you a full refund or set you up with another instructor - your first lesson with your new AquaMobile Swim Instructor will be provided free of charge.