About Pittsburgh
Pittsburgh, Pennsylvania, is often called "the Steel City." This dates back to when the city was supported by its industrial park. Today, the city is home to  300 steel-related businesses and 446 bridges. Art is also prominent as The Andy Warhol Museum calls the city home. You will also find the Toonseum in Pittsburgh. It's one of three art museums in the country that features cartoon art.
Infants Swim Lessons in Pittsburgh
Let us teach your baby or toddler how to swim and love the water. AquaMobile Swim School offers private infant swim lessons to help your little one succeed in the pool Our swim classes in Pittsburgh are fun, engaging and available one-on-one. Your little one will learn swimming and self-rescue skills like floating, holding their breath and how to call for help. We take a play-based learning approach to teaching. Clap-to-the-beat games and songs make swimming something your baby or toddler will look forward to.
Mommy and me swim lessons are fun for everyone. We offer these joint lessons for parents who want to spend time with their little ones in the pool. It's a chance to bond and suggest skills to work on later.
Adults Swim Lessons in Pittsburgh
Anyone can enjoy the sport of swimming. AquaMobile makes learning to swim approachable with our private adult swim lessons. We encourage our students to learn at their own pace and personalize lesson plans to suit their needs. Pick your own swim instructor in Pittsburgh to find someone compatible with you. Our adult swim lessons teach skills that vary from breaststroke to triathlon training. We work with your skill level and abilities. A skills assessment during the first lesson allows your instructor to choose a starting point.
AquaMobile Home Swim Lessons
Pittsburgh, Pennsylvania 15219, USA
Check Out Our Google Reviews
4.0
Check Out Our Yelp Reviews
Based on 2 Reviews
Taryn P.
2022-09-13 18:04:35
Had a great experience this summer with aquamobile swim school. We worked with 2 teachers, Laura Byrd and Ashely Dominguez. Both were incredibly patient...
Josephina L.
2019-07-11 05:47:45
Had the pleasure of working with Rachel. She is good with our 2 year old. She has been flexible and and prompt.
Check Out Our Facebook Reviews
4.2
See what our customers have to say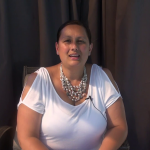 Joanne L.
I would recommend AquaMobile to everyone. With AquaMobile you are learning everything precisely. With the bios online I knew exactly what experience the instructors had, if they've been working with children previously – I knew exactly what I was getting. Without a doubt, my children progressed at triple speed vs. enrolling with the city pool.
See full testimonial video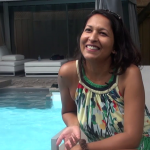 Rachel K.
My son loves the instructor and he's learned so much. She relates really well with my son, always arrives on time and is professional. From the 3rd class he was swimming by himself, floating by himself. We are very happy that we found AquaMobile.
See full testimonial video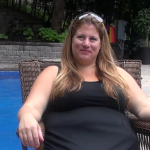 Alyssa S.
When I called, it was very convenient and easy, AquaMobile set me up right away with a schedule of lessons, there was no waiting. Olivia is 4 and didn't know how to swim and she's swimming on her own now and really confident in the pool. Hallie is now a much stronger swimmer now and her strokes have improved tremendously. We've had a really positive experience. My girls love it!
See full testimonial video
Best Pools in the Region
Schenley Swimming Pool

1 Overlook Dr, Pittsburgh, PA 15213, United States

Dive into this swimming pool found in a lush tree-lined park.

Oliver Bath House

38 S 10th St, Pittsburgh, PA 15203, United States

Come for a swim in this indoor pool that's heated and offers a variety of programming.

Banksville Swimming Pool

1485 Crane Ave, Pittsburgh, PA 15220, United States

There's room to swim laps and splash around with the family at this outdoor pool.

Bloomfield Swimming Pool

408 Ella St, Pittsburgh, PA 15224, United States

There are areas that are both shallow and deep areas at this swimming pool that everyone will love.

Dormont Swimming Pool

1801 Dormont Ave, Pittsburgh, PA 15216, United States

There's a splash area for kids and a slide at this swimming pool that's family-friendly.
Other Pittsburgh Water-Based Fun Activities
Settlers Cabin Park

635 Ridge Rd, Pittsburgh, PA 15205, United States

Enjoy sitting in the sun after getting that beach feeling from the wave pool at this park.

Pittsburgh Zoo & PPG Aquarium

7370 Baker St, Pittsburgh, PA 15206, United States

At this combined place, you can see animals and underwater wildlife from all over the world.

Freedom Boat Club

238 W Station Square Dr, Pittsburgh, PA 15219, United States

Go on a boat ride by joining this club that lets you out on the water with family and friends.

Sandcastle Water Park

1000 Sandcastle Dr, West Homestead, PA 15120, United States

Just out of the city is this water park that has many slides as well as a lazy river.

Troy Hill Spray Park

1200 Goettmann St, Pittsburgh, PA 15212, United States

The kids will love running through the variety of water sprayers and jets at this splash park.
100% Satisfaction Guaranteed or your money back!
AquaMobile Swim School wants to make sure you get the best private swim lesson experience in Pittsburgh. If for any reason you are not happy with your AquaMobile Swim Instructor after your first lesson, let us know and we will either provide you a full refund or set you up with another instructor - your first lesson with your new AquaMobile Swim Instructor will be provided free of charge.