There are many training aids that will help you achieve any swim goal you set your mind to. From hand paddles to swim fins, training gear is great for improving your overall skill as a swimmer. With that being said, which training gear is right for your needs?
We have that covered! This article will help you find the best training aid that will help your improve your skills and become a great swimmer!
Swim Fins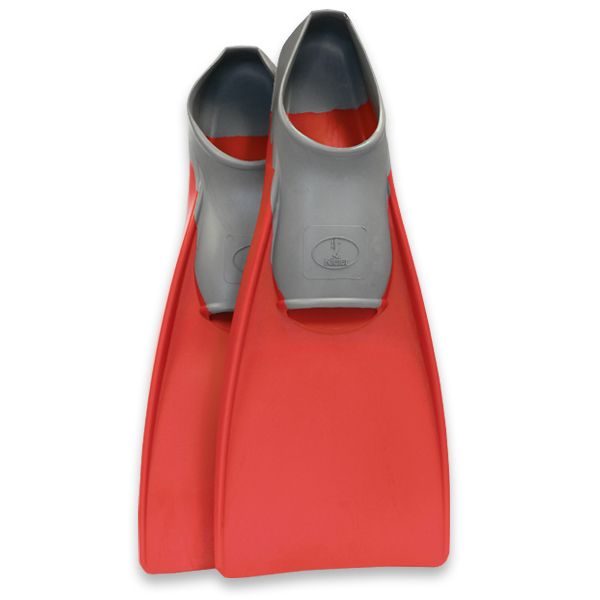 There are two types of training swim fins that competitive and beginner swimmers use. Short blade fins are best for developing kick strength and ankle flexibility, typically a good choice for competitive swimmers. Long blade fins are suited for overall leg conditioning and maximum propulsion, best for those who are scuba divers and young beginners.
Here are some great options to consider for your next purchase:
Pull Buoys
Pull buoys are a great way to train your upper body and strengthen your shoulders. It allows swimmers to focus on their strokes rather than kicks, giving you an optimal upper body workout while improving form.
If you're not familiar on how pull buoys work, we'll give a short breakdown. A pull buoy is a piece of foam material that's placed between the thighs allowing swimmers to stay buoyant while concentrating on stroke correction.
Here are our picks for pull buoys that are on the market now:
Swim Paddles
In addition to pull buoys, swim paddles are great training aids for swimmers looking to build their upper body strength. They also aid in developing proper form, not only in your arm movements, but also from your whole body. It encourages you to know how efficient you are in the water, from keeping a rigid torso to having an early catch.
NOTE: to maximize your workout, combine the pull buoy and swim paddles. This will maximize your upper body exercise!
Check out our picks for some of the best swim paddles on the market today:
Kickboards
Kickboards are  go-to for beginners and competitive swimmers alike. It's an essential training aid for people who are just beginning to learn how to swim and it develops kicking techniques. Kickboards also encourage lower body strength development. With the addition of various kick exercises, kickboards are a must have when training in the water.
Here are our picks for which kickboards you should buy:
We hope these training aids improve your workouts and help you achieve your swim goals!
Do you have swim training gear recommendations?
Let us know in the comments!