About Maitland
Maitland, New South Wales, is a large city divided into two townships. Central Maitland houses downtown and the shopping district; East Maitland has several historic sites. Despite being affected by flooding, this stylish city is still thriving. The Australian Museum of Clothing and Textiles showcases styles dating back to the 1800s and is downtown.
Infants Swim Lessons in Maitland
Know your baby or toddler is safe when taking AquaMobile's private infant swim lessons in Maitland. Our private baby and toddler swim lessons let your child learn to swim in their home pool. Not only do we eliminate the distractions that come with large class sizes, but we also give you peace of mind. We teach your little basic swimming and water safety skills to succeed in the pool. Our instructors cover skills such as floating, treading water and blowing bubbles. We make learning fun by singing nursery rhymes and playing games to support skill development.
Mum and baby swim lessons are a family favourite. Jump in the pool with your little one during these joint sessions to bond and make memories. It's also an opportunity to suggest swimming skills to work on later.
Adults Swim Lessons in Maitland
Set and achieve personal swimming with AquaMobile's private adult swim lessons. Our private adult swim lessons in Maitland are about celebrating the little victories. We let new swimmers start with the basics like buoyancy techniques and breaststroke. We find novice swimmers move on to more complex skills within 8-12 private swim lessons. In contrast, more experienced swimmers can train for competitions and brush up on their technique. Some instructors specialise in areas like swim meet and triathlon training.
AquaMobile Home Swim Lessons
Maitland, New South Wales 2320, Australia
Check Out Our Google Reviews
3.8
Check Out Our Facebook Reviews
4.2
See what our customers have to say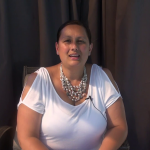 Joanne L.
I would recommend AquaMobile to everyone. With AquaMobile you are learning everything precisely. With the bios online I knew exactly what experience the instructors had, if they've been working with children previously – I knew exactly what I was getting. Without a doubt, my children progressed at triple speed vs. enrolling with the city pool.
See full testimonial video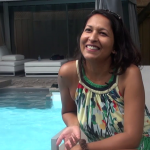 Rachel K.
My son loves the instructor and he's learned so much. She relates really well with my son, always arrives on time and is professional. From the 3rd class he was swimming by himself, floating by himself. We are very happy that we found AquaMobile.
See full testimonial video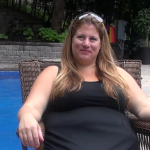 Alyssa S.
When I called, it was very convenient and easy, AquaMobile set me up right away with a schedule of lessons, there was no waiting. Olivia is 4 and didn't know how to swim and she's swimming on her own now and really confident in the pool. Hallie is now a much stronger swimmer now and her strokes have improved tremendously. We've had a really positive experience. My girls love it!
See full testimonial video
Best Pools in the Region
Maitland Aquatic Centre

Les Darcy Dr, Maitland NSW 2320, Australia

The pool is family-friendly and outside, which is a bonus when it's nice out, especially in the summer months.

East Maitland Aquatic Centre

41 Narang St, East Maitland NSW 2323, Australia

Race your friends around the lap pool or take the kids for a swim at this expansive facility.

Greta War Memorial Swimming Pool

4 Maitland St, Branxton NSW 2335, Australia

The water is a deep blue and there's space to swim around whether you like the water deep or shallow in this pool.

Beresfield Pool

230 Anderson Dr, Beresfield NSW 2322, Australia

There are multiple pools at this facility! There is an Olympic-sized one, a pool for the kids and another for the wee ones.

Lambton Pool

102 Durham Rd, Lambton NSW 2299, Australia

There are multiple pools to explore at this location! They include a diving pool and splash pool for toddlers.
Other Maitland Water-Based Fun Activities
King Edward Park

Reserve Rd, Newcastle NSW 2300, Australia

The park has a delightful picnic area and a small beach ideal for whale watching.

Bogey Hole, Newcastle NSW

Shortland Esplanade, Newcastle NSW 2300, Australia

This pool is inside of a roc.! A natural wonder that overlooks the ocean, it's a great way to cool off and take in the sights.

Newcastle Beach

Shortland Esplanade, Newcastle, New South Wales 2300, Australia

This beach is sometimes referred to as a surfer's paradise. The waves are always high, making for a wicked ride.

SPLASH Waterpark

40 Victoria Parade, Nelson Bay NSW 2315, Australia

Climb one of the inflatables out on the water; this is a fun day trip to see if your kids conquer the obstacle course at this waterpark.

Newcastle Ocean Baths

30 Shortland Esplanade, Newcastle NSW 2300, Australia

These pools are right next to the beach, making them feel more like a natural attraction than a man-made one.
100% Satisfaction Guaranteed or your money back!
AquaMobile Swim School wants to make sure you get the best private swim lesson experience in Maitland. If for any reason you are not happy with your AquaMobile Swim Instructor after your first lesson, let us know and we will either provide you a full refund or set you up with another instructor - your first lesson with your new AquaMobile Swim Instructor will be provided free of charge.