About Mount Hunter
The town of Mount Hunter, New South Wales has grown based on its dairy industry. The Camden Dairy Company Ltd. was started in 1880 and was run by the Lavercombe family from 1912 to the year 2000. Over time, the town's Spring Creek began to expand into more of a residential area. Although there are not any creameries in the area, there is a winery, herb garden and a bed and breakfast!
Infants Swim Lessons in Mount Hunter
Getting your wee one swimming at a young age can work to their advantage. Private infant swim lessons from AquaMobile foster a nurturing and supportive environment. We help your baby or toddler get used to the water over time in their home pool. Our approach in Mount Hunter is easing little ones into the water by playing games and singing songs. Skills such as floating and treading water can be difficult at first. However, they are made easy by instructors who break each one down into easy to understand steps!
Mum and bubs swim lessons allow you and your little one to learn side by side. A parent or carer in the water can be a familiar face and support growth. These joint sessions are a great stepping stone to learning more complex skills later in life as well!
Adults Swim Lessons in Mount Hunter
Starting to swim at any age has its challenges, but sometimes learning is all you need to overcome them. AquaMobile Swim School's private adult swim lessons are taught in a way that you will enjoy and be most productive doing. Lessons can be taught one-on-one or in a group with some of your best mates. More complex skills like the butterfly stroke are taught step by step to help new swimmers understand easier. Students can track their progress with our report card and award system!
AquaMobile Home Swim Lessons
Mount Hunter, New South Wales 2570, Australia
Check Out Our Google Reviews
3.8
Check Out Our Facebook Reviews
4.2
See what our customers have to say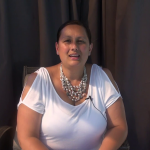 Joanne L.
I would recommend AquaMobile to everyone. With AquaMobile you are learning everything precisely. With the bios online I knew exactly what experience the instructors had, if they've been working with children previously – I knew exactly what I was getting. Without a doubt, my children progressed at triple speed vs. enrolling with the city pool.
See full testimonial video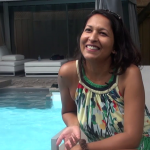 Rachel K.
My son loves the instructor and he's learned so much. She relates really well with my son, always arrives on time and is professional. From the 3rd class he was swimming by himself, floating by himself. We are very happy that we found AquaMobile.
See full testimonial video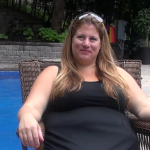 Alyssa S.
When I called, it was very convenient and easy, AquaMobile set me up right away with a schedule of lessons, there was no waiting. Olivia is 4 and didn't know how to swim and she's swimming on her own now and really confident in the pool. Hallie is now a much stronger swimmer now and her strokes have improved tremendously. We've had a really positive experience. My girls love it!
See full testimonial video
Best Pools in the Region
Camden War Memorial Pool

Mitchell St, Camden NSW 2570, Australia

Surrounded by green grass is this pool that includes a splash area for kids next to it!

Mount Annan Leisure Centre

368 Welling Dr, Mount Annan NSW 2567, Australia

There's a swimming pool, gym and hydrotherapy pool at this leisure centre! There's also a water slide with many twists and turns!

Wollondilly Community Leisure Centre

434 Argyle St, Picton NSW 2571, Australia

Heated pools can be found both indoors and outdoors at this leisure centre that is a generous size for swimming!

Warragamba Swimming Pool

Farnsworth Ave &, Warradale Rd, Warragamba NSW 2752, Australia

There's plenty of space for swimmers to make their way around this pool whether they are practising laps or cooling off!

Atlantis Aquatic Centre

Hartley Rd & Orielton Rd, Smeaton Grange NSW 2567

Try to beat your best time in the indoor pool's lap lanes or splash around with some friends!
Other Mount Hunter Water-Based Fun Activities
Springs Lake

Spring Farm Dr, Spring Farm NSW 2570, Australia

Walk along the water at this park and then make your way over to the lake to go fishing or head out on your boat!

Belgenny Reserve

Belgenny Ave, Camden NSW 2570, Australia

At this nature reserve, there's a lake that works well for smaller boats such as canoes or kayaks!

Curry Reserve

24 Camden Valley Way, Elderslie NSW 2570, Australia

There's a small water park that's great for kids to cool off after they run and play!

Cables Wake Park & Aqua Park

405 Jamison Rd, Penrith NSW 2750, Australia

Attempt to conquer the floating water obstacle and then learn to wakeboard or just have some fun if you already know how to!

Simmons Beach

Fifth Ave, Macquarie Fields NSW 2564, Australia

This sandy beach is okay to swim at or if you want to take your dog for a walk and a swim!
100% Satisfaction Guaranteed or your money back!
AquaMobile Swim School wants to make sure you get the best private swim lesson experience in Mount Hunter. If for any reason you are not happy with your AquaMobile Swim Instructor after your first lesson, let us know and we will either provide you a full refund or set you up with another instructor - your first lesson with your new AquaMobile Swim Instructor will be provided free of charge.