About Port Macquarie
The best of Australia's great outdoors can be found in Port Macquarie, New South Wales! Many koalas call the area around this coastal town home. There is even a Koala Hospital that cares for sick and injured koalas. There is also a decently sized agricultural community in the area including Ricardo's Tomatoes and Strawberries. They have their very own recipe for jams in multiple flavours!
Infants Swim Lessons in Port Macquarie
Your little one can start gliding through the water with proper lessons. The first time in the pool can be both scary and exciting. Our private infant lessons can ease your wee one's fears because learning with us is anything, but dry. Our instructors sing songs and play games with your baby or toddler to help them learn. Skills like swimming with and without help and treading water are some of the things we cover during infant lessons. Our play-based learning approach keeps your child engaged and interested without leaving their home pool!
Mum and bubs swim lessons In Port Macquarie are fun for parents and kids alike! Little ones are more excited about lessons when they see their parents or carer in the pool with them. Joint lessons allow you to make suggestions about skills to work on later!
Adults Swim Lessons in Port Macquarie
Private adult swim lessons aren't just for beginners. Our instructors are happy to start teaching you based on what you are comfortable with. Beginners start with floating and treading water and move on to more advanced skills within 8-12 private lessons. In Port Macquarie, some of our instructors teach specialized skills such as synchronized swimming and diving. This is just one of many perks that come with choosing your own instructor. Over time, you two will build rapport with each other allowing you to gain confidence through sport!
AquaMobile Home Swim Lessons
Port Macquarie, New South Wales 2444, Australia
Check Out Our Google Reviews
3.8
Check Out Our Facebook Reviews
4.2
See what our customers have to say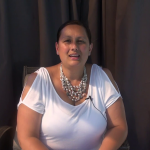 Joanne L.
I would recommend AquaMobile to everyone. With AquaMobile you are learning everything precisely. With the bios online I knew exactly what experience the instructors had, if they've been working with children previously – I knew exactly what I was getting. Without a doubt, my children progressed at triple speed vs. enrolling with the city pool.
See full testimonial video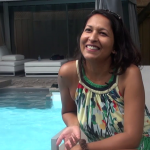 Rachel K.
My son loves the instructor and he's learned so much. She relates really well with my son, always arrives on time and is professional. From the 3rd class he was swimming by himself, floating by himself. We are very happy that we found AquaMobile.
See full testimonial video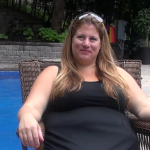 Alyssa S.
When I called, it was very convenient and easy, AquaMobile set me up right away with a schedule of lessons, there was no waiting. Olivia is 4 and didn't know how to swim and she's swimming on her own now and really confident in the pool. Hallie is now a much stronger swimmer now and her strokes have improved tremendously. We've had a really positive experience. My girls love it!
See full testimonial video
Best Pools in the Region
Port Macquarie Olympic Pool

28 Gordon St, Port Macquarie NSW 2444, Australia

Swim some laps around this large pool or bring the family along on a hot day to cool off!

Vicki's Swim Centre

27 Merrigal Rd, Port Macquarie NSW 2444, Australia

Bring the kids for a swim at this indoor centre that's good for swimming during any season because it's fully heated!

Wauchope Memorial Olympic Pool

3 Cameron St, Wauchope NSW 2446, Australia

With a fully equipped splash pad as well as a tall diving board, this is a good swimming pool for anyone to enjoy!

Kendall Community Pool

1 Orara St, Kendall NSW 2439, Australia

Jump into the pool and start swimming laps back and forth! If you just relax, there's a side for that as well!

Laurieton Memorial Swimming Pool

1 Laurie St, Laurieton NSW 2443, Australia

Swim around and do a bit of splashing in the pool that sits lakeside and is surrounded by palm trees!
Other Port Macquarie Water-Based Fun Activities
Oxley Beach

William St, Port Macquarie NSW 2444, Australia

Run across the sandy beach into the waves and bring your board along to do some surfing!

Rocky Beach

Tuppenny Rd, Port Macquarie NSW 2444, Australia

Staying true to its name, there are many rocks scattered about in the sand of this beach that gives it a natural beauty!

Flynns Beach

68 Pacific Dr, Port Macquarie NSW 2444, Australia

The sand is beautiful and the waves are calm at this beach making it ideal for surfers new to the sport!

Hydro Golf & Putt-Putt

Boundary St, Port Macquarie NSW 2444, Australia

Try to hit your golf ball out onto one of the floating islands or try out the mini-golf if you brought the family along!

Stoney Aqua Park

16 Hacks Ferry Rd, Telegraph Point NSW 2441, Australia

Climb onto the floating obstacle course at this water park and see if you can conquer it without falling off!
100% Satisfaction Guaranteed or your money back!
AquaMobile Swim School wants to make sure you get the best private swim lesson experience in Port Macquarie. If for any reason you are not happy with your AquaMobile Swim Instructor after your first lesson, let us know and we will either provide you a full refund or set you up with another instructor - your first lesson with your new AquaMobile Swim Instructor will be provided free of charge.