About Cairns
Cairns, Queensland, is part of the northern tropics. You find the Wet Tropics to its north and the Great Barrier Reef to its south; the great outdoors act as an inspiration for local artists. The Carins Gallery displays historical works from Indigenous and Torres Strait Islander Artists. You can also buy prints, glassware and ceramics from the gallery.
Infants Swim Lessons in Cairns
Ensure your little swimmer is ready for the pool with AquaMobile's private infant swim lessons. Our private baby and toddler swim lessons in Cairns will help your little one be safe and have fun in the water. Have peace of mind knowing your child will be learning to swim one-on-one in your home pool. We start teaching children as young as six months old and give them skills they'll remember for life. Our swim instructors teach skills like floating, treading water and blowing bubbles. Learning with us is anything but dry because we sing songs and play games to support skill development.
Mum and baby swim lessons get a parent to hop in the pool during lesson time. Sitting and watching isn't the same as splashing around and making memories with your little one. That's why we let you be a familiar face in the pool and suggest swimming skills to work on later.
Adults Swim Lessons in Cairns
AquaMobile Swim School's private adult swim lessons in Cairns allow you to set and achieve personal goals. We encourage our students to learn at their own pace during our private adult swim lessons. Our instructors celebrate achievements, whether they're big or small. New swimmers can be proud of swimming their first lap. Experienced swimmers can get excited about swimming across the finish line in a triathlon. The best part is we give you feedback through our award and report card system.
AquaMobile Home Swim Lessons
Cairns, Queensland 4870, Australia
Check Out Our Google Reviews
3.8
Check Out Our Facebook Reviews
4.2
See what our customers have to say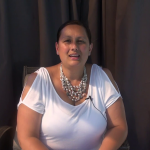 Joanne L.
I would recommend AquaMobile to everyone. With AquaMobile you are learning everything precisely. With the bios online I knew exactly what experience the instructors had, if they've been working with children previously – I knew exactly what I was getting. Without a doubt, my children progressed at triple speed vs. enrolling with the city pool.
See full testimonial video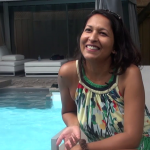 Rachel K.
My son loves the instructor and he's learned so much. She relates really well with my son, always arrives on time and is professional. From the 3rd class he was swimming by himself, floating by himself. We are very happy that we found AquaMobile.
See full testimonial video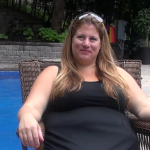 Alyssa S.
When I called, it was very convenient and easy, AquaMobile set me up right away with a schedule of lessons, there was no waiting. Olivia is 4 and didn't know how to swim and she's swimming on her own now and really confident in the pool. Hallie is now a much stronger swimmer now and her strokes have improved tremendously. We've had a really positive experience. My girls love it!
See full testimonial video
Best Pools in the Region
Tobruk Memorial Pool

370 Sheridan St, Cairns North QLD 4870, Australia

Swim in the lap or leisure pool. Then try your luck in the surf pool to practice up for your next visit to the beach.

Cairns Esplanade Lagoon

52-54 Esplanade, Cairns City QLD 4870, Australia

This lagoon is a large open water pool decorated with fountains and fish signs.

Woree Sports and Aquatic Centre

1 Pool Cl, Woree QLD 4868, Australia

This outdoor pool is shaded by a tarp to stay cool on hot days. There's a splash pad for the kids and a gym at this facility too.

Smithfield Pool

41 Leisure Park Rd, Smithfield QLD 4878, Australia

Swim laps or have some fun splashing around at this outdoor swimming pool.

The Rocks Swimming Hole

19 Sascha Cl, Redlynch QLD 4870, Australia

Swim in nature's pool and take in the fresh air from the wind blowing through trees.
Other Cairns Water-Based Fun Activities
Cairns Wake Park

Skyrail Dr, Smithfield QLD 4878, Australia

Take an adventure and go water skiing. The kids can play on the floating slides and trampolines.

Cairns Aquarium

5 Florence St, Cairns City QLD 4870, Australia

See the colourful variety of fish and other creatures that live under the sea.

Sugarland Adventure Park

Hambledon Dr, Edmonton QLD 4869, Australia

Slide down a water slide or go for a dip in the pool! There's plenty to do at this water park.

O'Shea Esplanade Reserve

Oshea Esplanade, Machans Beach QLD 4878, Australia

Take a hike down the trail of this park and make your way down to the beach to go for a swim or enjoy the view at sunrise or sunset.

Holloways Beach

Casuarina St, Holloways Beach QLD 4878, Australia

Walk and feel the grains of sand crunch between your toes; then hop in the waves and swim.
100% Satisfaction Guaranteed or your money back!
AquaMobile Swim School wants to make sure you get the best private swim lesson experience in Cairns. If for any reason you are not happy with your AquaMobile Swim Instructor after your first lesson, let us know and we will either provide you a full refund or set you up with another instructor - your first lesson with your new AquaMobile Swim Instructor will be provided free of charge.