About Northgate
As a suburb of Brisbane, Queensland, Northgate is the size that can give you a small-town feel with big-city amenities. It's located between the Sunshine Coast and Shorncliffe Railways, which makes it easy for commuting. Despite being next to a larger city, there is a large manufacturing sector in the area. The Northgate Cannery, sawmill and other factories are still around to support the city's economy!
Infants Swim Lessons in Northgate
Have a little one eager to hop in the pool? Make sure the first time is safe and enjoyable by enrolling your child in private at-home swimming lessons. Here in Northgate, AquaMobile Swim School takes a one-on-one approach to teaching. One of our instructors will teach your baby or toddler how to move their arms and kick their legs like a pro. Personalized attention supports faster skill development. Familiar nursery rhymes and silly games are some of the techniques that our instructors use to support learning!
Mum and Bubs Swim Lessons get a parent or carer to get involved in their child learning to swim. These joint lessons are a way to bond and find areas for your little one to work on!
Adults Swim Lessons in Northgate
It's never too late to learn how to swim. Our private at-home swim lessons for adults are made to fit into the busiest of schedules. AquaMobile Swim School makes sure all of our students in Northgate get a customized experience. This is done through our instructors building rapport with their students. Lesson plans are put together collaboratively based on the personal goals of the students. So we can start from the basics like treading water up to training for triathlons!
AquaMobile Home Swim Lessons
Northgate, Queensland 4103, Australia
Check Out Our Google Reviews
3.8
Check Out Our Facebook Reviews
4.2
See what our customers have to say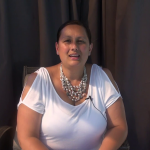 Joanne L.
I would recommend AquaMobile to everyone. With AquaMobile you are learning everything precisely. With the bios online I knew exactly what experience the instructors had, if they've been working with children previously – I knew exactly what I was getting. Without a doubt, my children progressed at triple speed vs. enrolling with the city pool.
See full testimonial video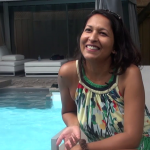 Rachel K.
My son loves the instructor and he's learned so much. She relates really well with my son, always arrives on time and is professional. From the 3rd class he was swimming by himself, floating by himself. We are very happy that we found AquaMobile.
See full testimonial video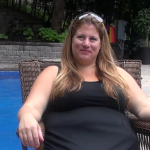 Alyssa S.
When I called, it was very convenient and easy, AquaMobile set me up right away with a schedule of lessons, there was no waiting. Olivia is 4 and didn't know how to swim and she's swimming on her own now and really confident in the pool. Hallie is now a much stronger swimmer now and her strokes have improved tremendously. We've had a really positive experience. My girls love it!
See full testimonial video
Best Pools in the Region
Banyo Community Pool

74 Victor St, Banyo QLD 4014, Australia

There are long lanes in this outdoor pool that are good for competitions and exercise alike!

The Valley Pool

432 Wickham St, Fortitude Valley QLD 4006, Australia

This outdoor pool is Olympic sized and is separated into a space for swimming laps and swimming for leisure!

Newmarket Olympic Pool

71 Alderson St, Newmarket QLD 4051, Australia

Here you will find the amenities of a water park! There is an indoor pool, an outdoor pool as well as play pools and a water slide!

The Emily Seebohm Aquatic Centre

523 Telegraph Rd, Fitzgibbon QLD 4018, Australia

Swim at this outdoor pool for its spacious atmosphere and nice sheltered umbrella area to dry off and stay cool on hot days!

Spring Hill Baths

14 Torrington St, Spring Hill QLD 4000, Australia

The indoor pool can be found inside a Heritage Building! It's wide and there is a great spectator area above it!
Other Northgate Water-Based Fun Activities
Chermside Aquatic Centre & Water Park

375 Hamilton Rd, Chermside QLD 4032, Australia

Slide down one of the speedy water slides or try out the slip and slide for a slick way to cool off for kids and adults!

Aqua Splash Redcliffe

101 Hornibrook Esplanade, Clontarf QLD 4019, Australia

Inside Pelican Park, you will find an aquatic centre catered to kids! There are multiple inflatable obstacle courses for them out on the water!

Sandgate Aquatic Centre

231 Flinders Parade, Sandgate QLD 4017, Australia

Explore this aquatic centre and water park for a day of family fun! Try out one of the pools, go down the water slide or take your boat out on the open water nearby!

Boat Pool

Stanley St Plaza, South Brisbane QLD 4101, Australia

You will find a whole water park here and a bonus is a beach that's right next to it that's ideal for swimming!

Nudgee Beach

Nudgee Rd, Nudgee Beach QLD 4014, Australia

This is an area that's good for dogs and their owners alike! The water is warm, but helps both of you cool off!
100% Satisfaction Guaranteed or your money back!
AquaMobile Swim School wants to make sure you get the best private swim lesson experience in Northgate. If for any reason you are not happy with your AquaMobile Swim Instructor after your first lesson, let us know and we will either provide you a full refund or set you up with another instructor - your first lesson with your new AquaMobile Swim Instructor will be provided free of charge.