About Sippy Downs
Between the Mooloolah River and Maroochy Bushland Botanic Gardens is Sippy Downs, Queensland. Its environment makes trekking the trails and canoeing popular activities for locals. Since 1993, this suburb has been home to the University of Sunshine Coast. Before this, the land was part of the Moolooloo Plains pastoral run. Being part of the Sunshine Coast, this area stays true to its name. The temperature rarely drops below 19°C!
Infants Swim Lessons in Sippy Downs
Infant swim lessons can promote being a safe and confident swimmer from a young age. Babies and toddlers in Sippy Downs can learn the fundamentals of swimming with private lessons. The AquaMobile approach is teaching one-on-one in your home pool. This gives both parents and children peace of mind. Little ones will learn how to hold their breath, kick their legs and float. Instructors will give your wee 100% of their attention and teach using fun games and familiar songs to teach!
Mum and baby swim lessons foster a bond between children and their parents. These joint sessions help infants get used to the water with a familiar face by their side. Participating parents can also suggest areas to work on and make some memories in the process!
Adults Swim Lessons in Sippy Downs
At AquaMobile Swim School, we strive to give everyone a chance to swim. Adult swim lessons can serve as exercise or even a pastime for seniors. Private lessons encourage personal development among students. In Sippy Downs, we allow students to set goals for themselves such as mastering the backstroke. Lessons can be taught to people of all skill levels. Some of our instructors can even help you train for triathlons and races. Some even know specialty skills like diving or synchronized swimming!
AquaMobile Home Swim Lessons
Sippy Downs, Queensland 4556, Australia
Check Out Our Google Reviews
3.8
Check Out Our Facebook Reviews
4.2
See what our customers have to say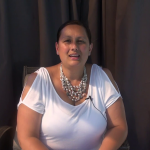 Joanne L.
I would recommend AquaMobile to everyone. With AquaMobile you are learning everything precisely. With the bios online I knew exactly what experience the instructors had, if they've been working with children previously – I knew exactly what I was getting. Without a doubt, my children progressed at triple speed vs. enrolling with the city pool.
See full testimonial video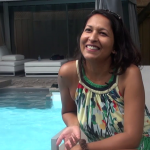 Rachel K.
My son loves the instructor and he's learned so much. She relates really well with my son, always arrives on time and is professional. From the 3rd class he was swimming by himself, floating by himself. We are very happy that we found AquaMobile.
See full testimonial video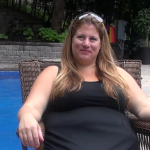 Alyssa S.
When I called, it was very convenient and easy, AquaMobile set me up right away with a schedule of lessons, there was no waiting. Olivia is 4 and didn't know how to swim and she's swimming on her own now and really confident in the pool. Hallie is now a much stronger swimmer now and her strokes have improved tremendously. We've had a really positive experience. My girls love it!
See full testimonial video
Best Pools in the Region
USC Aquatic Centre

24 Olympic Way, Sippy Downs QLD 4556, Australia

The pool at this university campus boasts being Olympic-sized making it perfect for swim meets!

Swim Fit Buderim

44 Main St, Buderim QLD 4556, Australia

While this swimming pool specializes in teaching water exercises, you can also go swimming for fun when class isn't in session!

Kawana Aquatic Centre

45 Sportsmans Parade, Bokarina QLD 4575, Australia

Coming here to swim has options for the whole family! There are both indoor and outdoor pools as well as a water play area for kids!

Mountain Creek Aquatic Complex

Lady Musgrave Dr, Mountain Creek QLD 4557, Australia

Swim indoors during the winter and go outside to swim during the hotter months!

Little Mountain Aquatic Centre

211 Parklands Blvd, Little Mountain QLD 4551, Australia

It's up to you whether you swim for fun or exercise! Both are viable options at this pool as there are lanes and an open space to swim!
Other Sippy Downs Water-Based Fun Activities
Mooloolah River National Park

State Route 70, Sippy Downs QLD 4556, Australia

The water might be cold at some times of the year, but it's nice to swim in when it's hotter out! The river is also ideal for canoeing or kayaking!

Aussie World

1 Downunder Drive, Palmview QLD 4553, Australia

This theme park is wonderful for water rides alongside all of its other things to do! There's a play area for kids and a water slide you ride down in a boat!

Mooloolaba Beach

100 Parkyn Parade, Mooloolaba QLD 4557, Australia

Head over to this large beach that has beautiful waves and soft sand that will feel nice to walk along!

Ewen Maddock Dam

21 Connection Rd, Mooloolah Valley QLD 4553, Australia

Around this dam, there are multiple water activities to try out! Swim in the summer or go kayaking!

Thrill Hill Water Slides

74 Schubert Rd, Woombye QLD 4559, Australia

These slick water slides will get the adrenaline pumping and cool you off at the same time!
100% Satisfaction Guaranteed or your money back!
AquaMobile Swim School wants to make sure you get the best private swim lesson experience in Sippy Downs. If for any reason you are not happy with your AquaMobile Swim Instructor after your first lesson, let us know and we will either provide you a full refund or set you up with another instructor - your first lesson with your new AquaMobile Swim Instructor will be provided free of charge.