About Sunnybank Hills
Sunnybank Hills, Queensland is a diverse suburb that celebrates its heritage with its cuisine. The 2006 Census found that 25% of the population was Asian-born. This has helped build many coffee shops and restaurants. Some of the cuisines available include Thai, Korean, Vietnamese, Chinese, Japanese, Indian and Italian foods. These places can be found in many of the area's shopping districts!
Infants Swim Lessons in Sunnybank Hills
Get your little one swimming from a young age to help them love the water later in life. AquaMobile's private infant swim lessons give your baby or toddler the foundation they need to learn how to swim. Taught one-on-one in your home pool, swim lessons with us are anything, but dry. Familiar nursery rhymes and clap to the beat games are some of the teaching techniques we use in Sunnybank Hills. Your little one will learn water safety skills like how to call for help and getting in and out of the pool when we teach them how to swim!
Don't get left out. Mummy and me swim lessons let a parent or carer sit in on lessons with their children. This is a fun and exciting way to make some memories while your child learns an essential life skill!
Adults Swim Lessons in Sunnybank Hills
Be ready for your next pool party or trip to the beach. Private adult swim lessons from AquaMobile help you perfect your technique and learn new skills at the same time. Instructors in Sunnybank Hills foster a supportive and personalized learning environment. Lesson plans are developed with input from both students and instructors. This means students can perfect skills like the breaststroke and backstroke and move onto the butterfly and freestyle when they are ready. Whether you are new to the water or getting ready for a big race, we are here to help!
AquaMobile Home Swim Lessons
Sunnybank Hills, Queensland 4109, Australia
Check Out Our Google Reviews
3.8
Check Out Our Facebook Reviews
4.2
See what our customers have to say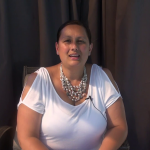 Joanne L.
I would recommend AquaMobile to everyone. With AquaMobile you are learning everything precisely. With the bios online I knew exactly what experience the instructors had, if they've been working with children previously – I knew exactly what I was getting. Without a doubt, my children progressed at triple speed vs. enrolling with the city pool.
See full testimonial video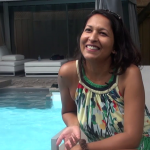 Rachel K.
My son loves the instructor and he's learned so much. She relates really well with my son, always arrives on time and is professional. From the 3rd class he was swimming by himself, floating by himself. We are very happy that we found AquaMobile.
See full testimonial video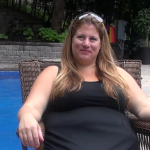 Alyssa S.
When I called, it was very convenient and easy, AquaMobile set me up right away with a schedule of lessons, there was no waiting. Olivia is 4 and didn't know how to swim and she's swimming on her own now and really confident in the pool. Hallie is now a much stronger swimmer now and her strokes have improved tremendously. We've had a really positive experience. My girls love it!
See full testimonial video
Best Pools in the Region
Acacia Ridge Leisure Centre

1391 Beaudesert Rd, Acacia Ridge QLD 4110, Australia

Make your way down to this aquatic centre for heaps of fun swimming and splashing around in one of the pools!

Parkinson Aquatic Centre

751 Algester Rd, Parkinson QLD 4115, Australia

Work on your speed for your next big race or swim at your leisure when you take a dip in these pools!

Yeronga Park Pool

55 School Rd, Yeronga QLD 4104, Australia

Swim laps around this pool that are shaded and located inside a beautiful park that boasts sights of nature at its finest!

Dunlop Park Pool

794 Oxley Rd, Corinda QLD 4075, Australia

Go for a swim or bring the kids along to see if they can conquer the giant floating obstacle course at this pool!

Langlands Park Memorial Public Pool

5 Panitya St, Stones Corner QLD 4120, Australia

There are inflatables for the kids to play with at this pool that offer both indoor and outdoor swimming!
Other Sunnybank Hills Water-Based Fun Activities
Yimbun Park

McCullough St, Sunnybank QLD 4109, Australia

Bring your rod or kayak along to explore the river that runs through this park!

Streets Beach

Stanley St Plaza, South Brisbane QLD 4101, Australia

Make your way down to this beach that still gives you a taste of paradise within the city!

Riverlife Adventure Centre

Naval Stores Kangaroo Point Cliffs Drive, Kangaroo Point QLD 4169, Australia

Bring your boat or kayak out on the water from this centre that lets you participate in the sport you love!

Rocks Riverside Park

531 Seventeen Mile Rocks Rd, Seventeen Mile Rocks QLD 4073, Australia

Come to this park to enjoy water activities in the summer or bring your canoe along to make your way down the river!

Colmslie Beach Reserve

152 Colmslie Rd, Murarrie QLD 4172, Australia

Swim at this beach that's shallow and a good depth for kids of all ages!
100% Satisfaction Guaranteed or your money back!
AquaMobile Swim School wants to make sure you get the best private swim lesson experience in Sunnybank Hills. If for any reason you are not happy with your AquaMobile Swim Instructor after your first lesson, let us know and we will either provide you a full refund or set you up with another instructor - your first lesson with your new AquaMobile Swim Instructor will be provided free of charge.