About Townsville
Townsville, Queensland, is sunny 320 days of the year, making it ideal for outdoor events. The city hosted the North Queensland Games, the largest multi-sport event in this region of Australia twice (1984 and 2022). Magnetic Island isn't far; locals kayak or boat to it to take in some beautiful sights.
Infants Swim Lessons in Townsville
Get your wee one ready to jump in the pool or hit the beach with AquaMobile's private infant swim lessons. After taking our private baby and toddler swim lessons in Townsville, your child will swim like a pro. We give you peace of mind as our classes take place in your home pool at a time that works for you. Additionally, your child will learn one-on-one with their personal swim teacher without the distractions that come with large class sizes. We'll teach your baby or toddler how to move their arms, kick their legs and float the fun way. Our instructors sing silly songs and play games to support skill development.
Mum and me swim lessons are also available. During these joint lessons, we let a parent hop in the pool to support their child's learning. It's a chance to make memories and suggest swimming skills to work on later.
Adults Swim Lessons in Townsville
AquaMobile's private adult swim lessons in Townsville make learning simple. We personalise our private swim lessons to fit each student's needs and skill level. New swimmers can start with skills like treading water and work their way up to more complex skills within 8-12 sessions. We encourage each student to swim in their own lane and learn at their own pace. Experienced swimmers can also benefit from our fitness and endurance training courses. Some instructors specialise in racing and triathlon training. 
AquaMobile Home Swim Lessons
Townsville, Queensland 4810, Australia
Check Out Our Google Reviews
3.8
Check Out Our Facebook Reviews
4.2
See what our customers have to say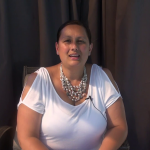 Joanne L.
I would recommend AquaMobile to everyone. With AquaMobile you are learning everything precisely. With the bios online I knew exactly what experience the instructors had, if they've been working with children previously – I knew exactly what I was getting. Without a doubt, my children progressed at triple speed vs. enrolling with the city pool.
See full testimonial video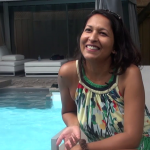 Rachel K.
My son loves the instructor and he's learned so much. She relates really well with my son, always arrives on time and is professional. From the 3rd class he was swimming by himself, floating by himself. We are very happy that we found AquaMobile.
See full testimonial video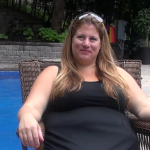 Alyssa S.
When I called, it was very convenient and easy, AquaMobile set me up right away with a schedule of lessons, there was no waiting. Olivia is 4 and didn't know how to swim and she's swimming on her own now and really confident in the pool. Hallie is now a much stronger swimmer now and her strokes have improved tremendously. We've had a really positive experience. My girls love it!
See full testimonial video
Best Pools in the Region
Tobruk Memorial Baths

Tobruk Baths, 32 The Strand, Townsville QLD 4810, Australia

Just off the main beach, you will find this outdoor swimming pool, complete with lap lanes and a free swim area.

Kokoda Memorial Pool

41 Wellington St, Mundingburra QLD 4812, Australia

Swim around in this pool or if you bring the kids along, run with them through the splash pad.

Long Tan Memorial Pool

316 Fulham Rd, Heatley QLD 4814, Australia

In the park, you will find this pool. Additionally, there's a smaller heated pool indoors.

Strand Rockpool

The Strand, North Ward QLD 4810, Australia

In a beach-like setting, you will find this enclosed sea water-filled pool.

Northern Beaches Leisure Centre

Shop 7/31 Erskine Pl, Burdell QLD 4818, Australia

There are many water attractions to try out at this leisure centre pool. There is a lap pool, water slides and a splash pad for kids to try out.
Other Townsville Water-Based Fun Activities
Strand Park

37-43 The Strand, North Ward QLD 4810, Australia

This park is decorated with trees and has a sandy beach. Go for a swim or try out the water playground if you bring the family along.

Secret Beach

Benwell Rd, South Townsville QLD 4810, Australia

Walk along the sand and then head into the water for a swim. The water is fine; the views are magnificent.

Townsville Barra Fun Park

505 Allambie Ln, Kelso QLD 4815, Australia

There's a water obstacle course to try and conquer, banana boats and water sports.

Townsville Recreational Boating Park

Fifth Ave, South Townsville QLD 4810, Australia

Take off on your boat from the ramp or stand over the pier and try your hand at fishing.

Great Barrier Reef Marine Park

Great Barrier Reef, Townsville QLD 4810, Australia

See the Great Barrier Reef up close by diving underwater with your snorkelling gear.
100% Satisfaction Guaranteed or your money back!
AquaMobile Swim School wants to make sure you get the best private swim lesson experience in Townsville. If for any reason you are not happy with your AquaMobile Swim Instructor after your first lesson, let us know and we will either provide you a full refund or set you up with another instructor - your first lesson with your new AquaMobile Swim Instructor will be provided free of charge.