About Victoria
Victoria, British Columbia, is the provincial capital and sits on Vancouver Island. A variety of events happen along the city's Pacific Coast. The Victoria Dragon Boat Festival welcomes over 90 competitors from across North America. The city also hosts the Vic-Maui Yacht Race, one of the biggest sailboat races on the west coast.
Infants Swim Lessons in Victoria
Our Victoria private infant swim lessons will help your wee one swim like a fish. Our baby and toddler swim lessons take place in your home pool and skills are taught step-by-step. Learning one-on-one gives you and your child peace of mind. Your little one will master floating, treading water and more in a familiar environment. Swim teachers take a play-based learning approach to teaching; this includes singing nursery rhymes and playing clapping games.
Mom and baby swim lessons are joint lessons. These swim lessons let you spend time with your baby or toddler, while they learn to swim. Our swim instructors also take suggestions about skills to work on later.
Adults Swim Lessons in Victoria
AquaMobile private adult swim lessons are as flexible as a pool noodle. Our adult swim lessons in Victoria fit into the busiest of schedules. You can customize everything from your instructor to lesson time and skills taught. Whether you're learning to swim for the first time or training for a swim meet, choosing the right instructor is essential. You can use our instructors page, which features bios and photos or talk to a team member to find one that's right for you.
AquaMobile Home Swim Lessons
Victoria, British Columbia V8T 4C4, Canada
Check Out Our Google Reviews
3.8
Check Out Our Yelp Reviews
Check Out Our Facebook Reviews
4.2
See what our customers have to say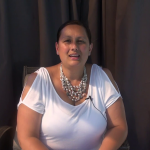 Joanne L.
I would recommend AquaMobile to everyone. With AquaMobile you are learning everything precisely. With the bios online I knew exactly what experience the instructors had, if they've been working with children previously – I knew exactly what I was getting. Without a doubt, my children progressed at triple speed vs. enrolling with the city pool.
See full testimonial video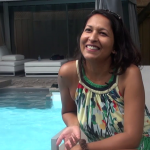 Rachel K.
My son loves the instructor and he's learned so much. She relates really well with my son, always arrives on time and is professional. From the 3rd class he was swimming by himself, floating by himself. We are very happy that we found AquaMobile.
See full testimonial video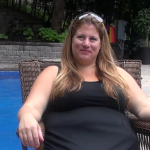 Alyssa S.
When I called, it was very convenient and easy, AquaMobile set me up right away with a schedule of lessons, there was no waiting. Olivia is 4 and didn't know how to swim and she's swimming on her own now and really confident in the pool. Hallie is now a much stronger swimmer now and her strokes have improved tremendously. We've had a really positive experience. My girls love it!
See full testimonial video
Best Pools in the Region
Crystal Pool & Fitness Centre

2275 Quadra St, Victoria, BC V8T 4C4

Swim in the main pool or if you bring the kids, let them play in the wading pool.

Oak Bay Recreation Centre

1975 Bee St, Victoria, BC V8R 5E6

Swim laps in this indoor pool to relax after doing some cardio or use this as an opportunity to exercise.

Esquimalt Recreation Centre

527 Fraser St, Victoria, BC V9A 6H6

Enjoy swimming around in this heated indoor pool and then chill out in the sauna or hot tub afterwards.

McKinnon Pool

McKinnon Building, 11 Gabriola Rd, Victoria, BC V8P 5C2

Swim laps in one of the lanes or try out some diving in the leisure area.

Juan de Fuca Swimming Pool

1767 Island Hwy, Victoria, BC V9B 1J1

There's a tube water slide, a play area for kids and a hot tub at this facility.
Other Victoria Water-Based Fun Activities
Fisherman's Wharf Park

12 Erie St, Victoria, BC V8V 4X5

Walk along this pier where you can see marine wildlife and check out a variety of floating shops.

Ocean River Sports

400 Swift St, Victoria, BC V8W 1V5

Try out a variety of watersports that vary from canoeing to kayaking at this shop that offers lessons.

Steve Fonyo Beach

645 Dallas Rd, Victoria, BC V8V 1B6

Lush greenery surrounds this small, but scenic beach that's good for swimming.

SpringTide Whale Watching & Eco Tours

1119 Wharf St, Victoria, BC V8W 1T7

Hop on the boat and watch whales jumping out of the water through your binoculars.

Banfield Park

521 Craigflower Rd, Victoria, BC V9A 6Z5

Go for a swim or make your way across the water at this park on your paddleboard.
100% Satisfaction Guaranteed or your money back!
AquaMobile Swim School wants to make sure you get the best private swim lesson experience in Victoria. If for any reason you are not happy with your AquaMobile Swim Instructor after your first lesson, let us know and we will either provide you a full refund or set you up with another instructor - your first lesson with your new AquaMobile Swim Instructor will be provided free of charge.