About Brampton
Brampton, Ontario, earns its nickname of "The Flower Town of Canada." because of its many greenhouses. Additionally, the city was recognized as the International Community in Bloom in 2008. People from over 170 different cultures live in the city and they speak over 70 languages.
Infants Swim Lessons in Brampton
Our private infant swim lessons give your baby or toddler a head start on pool playtime. We personalize our private baby and toddler swim lessons in Brampton. Your child's personal swim teacher teaches them to float, tread water and other basic swim skills. Learning with us is anything but dry. Our swim teachers sing nursery rhymes and make up games to make learning fun.
Mom and baby swim lessons let a parent hop in the pool. These joint swim lessons are a great way to bond with your baby or toddler. Watch and help your little one grow when you take part in these lessons.
Adults Swim Lessons in Brampton
Our Brampton private adult swim lessons let you learn from an experienced instructor in your home pool. AquaMobile Swim School's private adult swim lessons allow your learning space double as a practice space. We customize each lesson to suit your learning style and skill level. Our instructors can teach strict, fast-paced lessons or slower, more relaxed lessons depending on your preferences. Whether you're training for a swim meet or perfecting your backstroke, we're here to help.
AquaMobile Home Swim Lessons
Brampton, Ontario L2S 1A6. Canada
Check Out Our Google Reviews
3.8
Check Out Our Yelp Reviews
Check Out Our Facebook Reviews
4.2
See what our customers have to say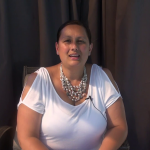 Joanne L.
I would recommend AquaMobile to everyone. With AquaMobile you are learning everything precisely. With the bios online I knew exactly what experience the instructors had, if they've been working with children previously – I knew exactly what I was getting. Without a doubt, my children progressed at triple speed vs. enrolling with the city pool.
See full testimonial video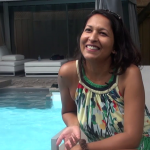 Rachel K.
My son loves the instructor and he's learned so much. She relates really well with my son, always arrives on time and is professional. From the 3rd class he was swimming by himself, floating by himself. We are very happy that we found AquaMobile.
See full testimonial video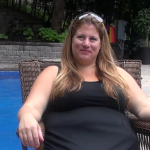 Alyssa S.
When I called, it was very convenient and easy, AquaMobile set me up right away with a schedule of lessons, there was no waiting. Olivia is 4 and didn't know how to swim and she's swimming on her own now and really confident in the pool. Hallie is now a much stronger swimmer now and her strokes have improved tremendously. We've had a really positive experience. My girls love it!
See full testimonial video
Best Pools in the Region
McMurchy Pool

247 McMurchy Ave S, Brampton, ON L6Y 1Z4

Enjoy this swimming pool whether you're preparing for a competition or splashing around.

Balmoral Recreation Centre

225 Balmoral Dr, Brampton, ON L6T 1V4

Swim in this pool to get some exercise or to enjoy a fun day out with the family.

Chinguacousy Wellness Centre

995 Peter Robertson Blvd, Brampton, ON L6R 2E9

This combined swimming pool has plenty of space for you and your aquatic activities.

Earnscliffe Recreation Centre

44 Eastbourne Dr, Brampton, ON L6T 2B2

Swim back and forth at this large indoor swimming facility great for learners and veterans alike.

Cassie Campbell Community Centre

1050 Sandalwood Pkwy W, Brampton, ON L7A 0K9

Swimming is one of many activities at this community centre.
Other Brampton Water-Based Fun Activities
Wet'n'Wild Toronto

7855 Finch Ave W, Brampton, ON L6T 0B2

Try out one of the twisty and fast slides or take on one of the other exhilarating water rides at this park.

Professor's Lake Recreation Centre

1660 N Park Dr, Brampton, ON L6S 5S8

Come down to this beach when the weather is nice to enjoy the water and the beautiful golden sands.

Heart Lake Conservation Park

10818 Heart Lake Rd, Brampton, ON L6Z 0B3

Take a walk through this nature reserve to go fishing and let the kids run through the splash park.

Otterhead Pond

James Potter Rd n/of Kirkbridge Crt, Brampton, ON L6X 0T2

If you're an angler, head over to this fishing pond. You never know what you'll catch.

Brampton Scuba

93 Queen St W, Brampton, ON L6Y 1M2

Feeling adventurous? Learn how to scuba dive and feel confident when you take the plunge.
100% Satisfaction Guaranteed or your money back!
AquaMobile Swim School wants to make sure you get the best private swim lesson experience in Brampton. If for any reason you are not happy with your AquaMobile Swim Instructor after your first lesson, let us know and we will either provide you a full refund or set you up with another instructor - your first lesson with your new AquaMobile Swim Instructor will be provided free of charge.