About Fairfield
Fairfield, California, sits on the north end of the San Francisco Bay Area. The city's most famous spot is the Jelly Bean Candy Company, home to the world's favorite candy. The company has its own restaurant alongside the many others downtown. The Jelly Belly Café has Belly-shaped hamburgers and pizzas.
Infants Swim Lessons in Fairfield
Get your little one excited about the pool with AquaMobile's private infant swim lessons. Whether you're little one is eager o anxious, our private baby and toddler swim lessons in Fairfield, California, are helpful. These swim lessons are one-on-one in your home pool, which means your little one will receive the full attention of a friendly and patient instructor. Your child will learn swimming and self-rescue skills like holding their breath, floating and treading water. We make learning fun by singing nursery rhymes and playing games to support skill retention.
Parent and tot swim lessons let you join your child on their swimming journey. These joint lessons let make memories and track your baby or toddler's swimming progress. You can also suggest swimming skills to work on later.
Adults Swim Lessons in Fairfield
It's never too late to learn to swim. AquaMobile's private adult swim lessons let you learn skills varying from the backstroke to the butterfly. We customize our private adult swim lessons in Fairfield, California, to suit each student's skill level and learning style. Each student learns at their own pace. The right instructor is an important part of having a successful swim lesson. Ask a team member for advice; we'll help you find the right fit.
AquaMobile Home Swim Lessons
Fairfield, California 94533, USA
Check Out Our Google Reviews
4.3
Check Out Our Yelp Reviews
Check Out Our Facebook Reviews
4.2
See what our customers have to say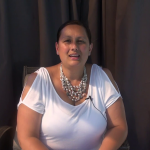 Joanne L.
I would recommend AquaMobile to everyone. With AquaMobile you are learning everything precisely. With the bios online I knew exactly what experience the instructors had, if they've been working with children previously – I knew exactly what I was getting. Without a doubt, my children progressed at triple speed vs. enrolling with the city pool.
See full testimonial video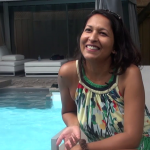 Rachel K.
My son loves the instructor and he's learned so much. She relates really well with my son, always arrives on time and is professional. From the 3rd class he was swimming by himself, floating by himself. We are very happy that we found AquaMobile.
See full testimonial video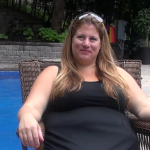 Alyssa S.
When I called, it was very convenient and easy, AquaMobile set me up right away with a schedule of lessons, there was no waiting. Olivia is 4 and didn't know how to swim and she's swimming on her own now and really confident in the pool. Hallie is now a much stronger swimmer now and her strokes have improved tremendously. We've had a really positive experience. My girls love it!
See full testimonial video
Best Pools in the Region
Aquatics Complex at Allan Witt Park

1741 W Texas St, Fairfield, CA 94533, United States

Swimming at this outdoor pool offers the experience of being at a small water park. There is even a splash pad and water playground for kids!

Travis Aquatic Center

571 Travis Ave, Travis AFB, CA 94535, United States

Ideal for kids or adults on a hot day, there is a large pool with two tube water slides to slide down!

Walter Graham Aquatic Center

1100 Alamo Dr, Vacaville, CA 95687, United States

Swim or go down one of the twisty water slides. There are deep and shallow areas that work for swimmers of all skill levels!

Ray & Joan Kroc Corps Community Center

586 E Wigeon Way, Suisun City, CA 94585, United States

Swimming at this community center can be for fun or exercise. There's also a gym on-site!

NorthBay HealthSpring Fitness

1020 Nut Tree Rd, Vacaville, CA 95687, United States

This gym has an indoor pool that's open year-round. It's a great spot to cool off or work out!
Other Fairfield Water-Based Fun Activities
Magnolia Park

215 Cogburn Cir, Vacaville, CA 95687, United States

Take the kids to the splash pad to escape the summer heat. There are many sprinklers to run through!

Antioch Water Park

4701 Lone Tree Way, Antioch, CA 94531, United States

Waterfalls, pools and slides, there are many choices when it comes to this seasonal city water park!

Glass Beach

Landfill Loop Trail, American Canyon, CA 94503, United States

The sunsets are beautiful on this sandy beach. Swim or wade and let the waves crash around your feet!

Lake Herman Recreation Area

7 Lake Herman Rd, Benicia, CA 94510, United States

Take a walk and then go fishing and see what bites at this conservation area!

Lagoon Valley Park

1 Peña Adobe Rd, Vacaville, CA 95688, United States

Boating, fishing and hiking are some of the things to do at this park. Pack a picnic lunch and take in nature!
100% Satisfaction Guaranteed or your money back!
AquaMobile Swim School wants to make sure you get the best private swim lesson experience in Fairfield. If for any reason you are not happy with your AquaMobile Swim Instructor after your first lesson, let us know and we will either provide you a full refund or set you up with another instructor - your first lesson with your new AquaMobile Swim Instructor will be provided free of charge.