About Glendale
Glendale, California, could easily be a called "city of lights" because of the bright art displays downtown. Nestled in the Verdugo Mountains region of Los Angeles, this shining star is bright and expressive. The Museum of Neon Art has interactive pieces of electronic art. It's the only museum in the world to primarily showcase electronic media through art.
Infants Swim Lessons in Glendale
AquaMobile's private infant swim lessons allow your little one to learn alongside a patient and compassionate instructor. Our private infant swim lessons in Glendale, California, focus on the fundamentals of swimming and water safety. We teach your baby or toddler how to enter and exit the pool safely, call for help and hold their breath. These self-rescue skills save lives. Our swim instructors make learning fun by incorporating songs and games into their lesson plans. Your little one will receive the full attention of their swim teacher since lessons are one-on-one.
Why sit and watch your little one have all the fun? You don't have to with mom and baby swim lessons. These joint sessions let a parent hop in the pool during lesson time. It's also a chance to make memories and suggest swimming skills to work on later.
Adults Swim Lessons in Glendale
Learn something new or brush up on your skills with AquaMobile private adult swim lessons. Our private adult swim lessons in Glendale, California, are customizable. You can choose your instructor, class times and what skills you want to learn. Whether you're overcoming your fear of water or training for a triathlon, we're here to help. Our instructors have a variety of skill sets and experience working with swimmers of all skill levels. With two or more years of teaching experience, you'll always be learning from an expert. 
AquaMobile Home Swim Lessons
Glendale, California 91201, USA
Check Out Our Google Reviews
4.3
Check Out Our Yelp Reviews
Check Out Our Facebook Reviews
4.2
See what our customers have to say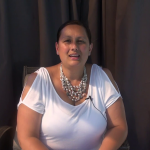 Joanne L.
I would recommend AquaMobile to everyone. With AquaMobile you are learning everything precisely. With the bios online I knew exactly what experience the instructors had, if they've been working with children previously – I knew exactly what I was getting. Without a doubt, my children progressed at triple speed vs. enrolling with the city pool.
See full testimonial video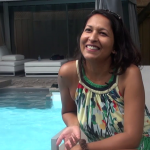 Rachel K.
My son loves the instructor and he's learned so much. She relates really well with my son, always arrives on time and is professional. From the 3rd class he was swimming by himself, floating by himself. We are very happy that we found AquaMobile.
See full testimonial video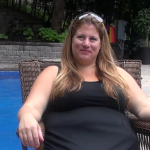 Alyssa S.
When I called, it was very convenient and easy, AquaMobile set me up right away with a schedule of lessons, there was no waiting. Olivia is 4 and didn't know how to swim and she's swimming on her own now and really confident in the pool. Hallie is now a much stronger swimmer now and her strokes have improved tremendously. We've had a really positive experience. My girls love it!
See full testimonial video
Best Pools in the Region
Pacific Community Pool

509 S Pacific Ave, Glendale, CA 91204, United States

A nice pool for the family or to practice swimming laps in, visit this place to have fun or get ready for your next competition!

Yosemite Swimming Pool

1840 Yosemite Dr, Los Angeles, CA 90041, United States

Spacious inside and out, this pool is great fun to swim in. Afterwards, dry off under one of the canopies to keep staying cool!

Glassell Swimming Pool

3704 Verdugo Rd, Los Angeles, CA 90065, United States

Centrally located next to a recreation center, swimming here will feel refreshing!

Griffith Park Pool

3900 Chevy Chase Dr, Los Angeles, CA 90039, United States

Long and ideal for the family, there is a park located outside this pool for the kids to play on as well!

Rose Bowl Aquatics Center

360 N Arroyo Blvd, Pasadena, CA 91103, United States

Swimming here is an awesome place to get ready for the competition. This aquatics center has a swim team, diving team and water polo club!
Other Glendale Water-Based Fun Activities
Hollywood Divers

3575 Cahuenga Blvd W, Los Angeles, CA 90068, United States

Being close to the pacific ocean has its perks. Buy some gear and go snorkeling or take some lessons!

LA River Kayak Safari

2825 Benedict St, Los Angeles, CA 90039, United States

Adventure awaits. Kayak and feel like you are paddling through the wilderness as you take in scenic views from your boat!

Virginia Avenue Park Splash Pad

 2200 Virginia Ave, Santa Monica, CA 90404, United States

Children will rejoice when they see this splash pad. There are water jets and sprinklers that will soak them!

Hansen Dam Aquatic Center

11798 Foothill Blvd, Lake View Terrace, CA 91342, United States

Swim or go down one of the water slides for some thrills. There are deep and shallow parts in the pool, making it an ideal family day trip!

Echo Park Swan Boats by Wheel Fun Rentals

751 Echo Park Ave, Los Angeles, CA 90026, United States

Ever wanted to feel like a swan gliding across the water? On this boat excursion, you can as you pedal along in your swan-shaped boat!
100% Satisfaction Guaranteed or your money back!
AquaMobile Swim School wants to make sure you get the best private swim lesson experience in Glendale. If for any reason you are not happy with your AquaMobile Swim Instructor after your first lesson, let us know and we will either provide you a full refund or set you up with another instructor - your first lesson with your new AquaMobile Swim Instructor will be provided free of charge.