About Irvine
Irvine, California, is one of the world's safest cities. There are plenty of activities and events beloved by kids and adults alike. The Irvine Spectrum Centre features The Giant rollercoaster and an antique carousel. Local events include Harvest Festival where local farmers sell food and produce; you'll also find other local vendors, art pieces and live music at this autumn event.
Infants Swim Lessons in Irvine
Do you have a baby or toddler eager to jump in the pool? Make sure your little one's first time in the pool is safe and fun with AquaMobile's private infant swim lessons. On your schedule, a friendly and patient instructor will come to your Irvine home pool to teach your little one to swim. Your child will learn self-rescue skills like floating, treading water and holding their breath one-on-one with their personal swim teacher. Our lessons are anything but dry; instructors sing songs and play games to make learning fun.
Mom and baby swim lessons are a great bonding experience. Having a familiar face by their side will help your baby or toddler become comfortable in the pool. Grow closer to your child as they learn the essential life skill of swimming.
Adults Swim Lessons in Irvine
AquaMobile's private adult swim lessons are approachable for swimmers of all skill levels. Our private adult swim lessons in Irvine let you learn at your own pace. Whether you're brushing up on your stroke technique or training for a competition, an instructor can help you. New swimmers can start with the basics like breathing and buoyancy techniques, while experienced swimmers practice flip turns and diving. Our instructors want you to be safe and have fun in the water during these lessons. That's why they only move on to more complex skills when you're comfortable with what you know.
AquaMobile Home Swim Lessons
Irvine, California 92604, USA
Check Out Our Google Reviews
4.3
Check Out Our Yelp Reviews
Check Out Our Facebook Reviews
4.2
See what our customers have to say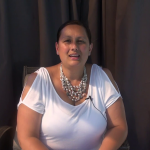 Joanne L.
I would recommend AquaMobile to everyone. With AquaMobile you are learning everything precisely. With the bios online I knew exactly what experience the instructors had, if they've been working with children previously – I knew exactly what I was getting. Without a doubt, my children progressed at triple speed vs. enrolling with the city pool.
See full testimonial video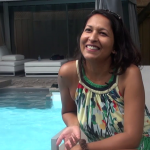 Rachel K.
My son loves the instructor and he's learned so much. She relates really well with my son, always arrives on time and is professional. From the 3rd class he was swimming by himself, floating by himself. We are very happy that we found AquaMobile.
See full testimonial video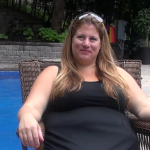 Alyssa S.
When I called, it was very convenient and easy, AquaMobile set me up right away with a schedule of lessons, there was no waiting. Olivia is 4 and didn't know how to swim and she's swimming on her own now and really confident in the pool. Hallie is now a much stronger swimmer now and her strokes have improved tremendously. We've had a really positive experience. My girls love it!
See full testimonial video
Best Pools in the Region
Woollett Aquatics Center

4601 Walnut Ave, Irvine, CA 92604, United States

Swimming here is a good spot to work on your racing skills. There are lots of lanes to choose from!

Woodspring Pool

55 Woodspring, Irvine, CA 92604, United States

Swim here to cool off on a hot and sunny day. A dip in this deep blue pool is all you need to feel refreshed after spending the day out in the sun!

Hidden Canyon Community Pool

100 Headlands, Irvine, CA 92603, United States

Swim in this pool to get away from the hustle and bustle of the city for the day! Take the family along and make a day out of it!

Quail Hill Community Swimming Pool

44 Passage, Irvine, CA 92603, United States

Swimming in this pool is a treat for everyone. There's even a wading pool for the kids!

Blue Lake Swimming Pool

1 Summerstone, Irvine, CA 92614, United States

There is more than only a pool here. There are two diving boards, a jacuzzi and a smaller pool that's the right size for children!
Other Irvine Water-Based Fun Activities
Boomers Irvine

3405 Michelson Dr, Irvine, CA 92612, United States

This is a water park kids will love. Let them slide down one of the water slides and cool off on those beautiful summer days!

Smokestone Park

2 Smokestone, Irvine, CA 92614, United States

There is a pool at this park that will feel good after taking a hike around it!

Northlake Beach Club

10 Stone Creek S, Irvine, CA 92604, United States

The pool at this beach club is humongous and surrounded by soft sand. It also has a trail on the waterfront!

Fly Jet Sports

5405 Alton Pkwy #5A, Irvine, CA 92604, United States

Take riding the water to new heights. Try out flyboarding and make your way across the water by flying up into the sky like your feet are on a jet pack!

Paddle Board Newport Beach

1500 W Balboa Blvd #101, Newport Beach, CA 92663, United States

Make your way across the waves by paddleboarding. Paddle across the water standing up after a few lessons!
100% Satisfaction Guaranteed or your money back!
AquaMobile Swim School wants to make sure you get the best private swim lesson experience in Irvine. If for any reason you are not happy with your AquaMobile Swim Instructor after your first lesson, let us know and we will either provide you a full refund or set you up with another instructor - your first lesson with your new AquaMobile Swim Instructor will be provided free of charge.