About Boulder
Boulder, Colorado sits at the base of the Rocky Mountains. It's also a place where people focus on healthy and active lifestyles. There are extensive trails that have room for biking and running. Over 70 Olympians live in Boulder, making it one of the country's natural training grounds.  IRONMAN Boulder is an annual event. Athletes compete in a  triathlon that tests will, speed and endurance.
Infants Swim Lessons in Boulder
Is your wee one ready for their first time in the water? Get your baby or toddler swimming like a fish with private infant swim lessons from AquaMobile Swim School. Our swimming classes cover water safety basics and swimming fundamentals. Your child will learn one-on-one in your home pool. We teach your little guppy how to move their arms and self-rescue techniques such as floating and treading water. Our instructors sing songs and make up games to make learning fun for everyone.
Parent and tot swimming lessons are a great way to bond with your baby or toddler. In Boulder, our joint lessons allow you to collaborate with your child's instructor. Hopping in the pool can ease your child's fears and help them become better swimmers.
Adults Swim Lessons in Boulder
Learning to swim as an adult can be challenging, but private adult swim lessons from AquaMobile make it easy. In Boulder, our private swim classes are tailored to each student. Your instructor will conduct a skills assessment during the first session, which determines a starting point. Whether you're learning to swim or practicing for a big race, we want you to succeed in the pool. Learn in your home pool, choose your instructor and whether you want one-on-one or group classes with us this season.
AquaMobile Home Swim Lessons
Boulder, Colorado 80302, USA
Check Out Our Google Reviews
4.3
Check Out Our Yelp Reviews
Check Out Our Facebook Reviews
4.2
See what our customers have to say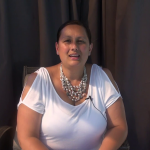 Joanne L.
I would recommend AquaMobile to everyone. With AquaMobile you are learning everything precisely. With the bios online I knew exactly what experience the instructors had, if they've been working with children previously – I knew exactly what I was getting. Without a doubt, my children progressed at triple speed vs. enrolling with the city pool.
See full testimonial video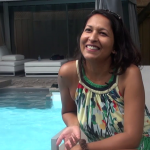 Rachel K.
My son loves the instructor and he's learned so much. She relates really well with my son, always arrives on time and is professional. From the 3rd class he was swimming by himself, floating by himself. We are very happy that we found AquaMobile.
See full testimonial video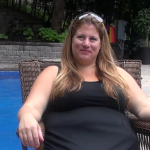 Alyssa S.
When I called, it was very convenient and easy, AquaMobile set me up right away with a schedule of lessons, there was no waiting. Olivia is 4 and didn't know how to swim and she's swimming on her own now and really confident in the pool. Hallie is now a much stronger swimmer now and her strokes have improved tremendously. We've had a really positive experience. My girls love it!
See full testimonial video
Best Pools in the Region
Spruce Pool

2102 Spruce St, Boulder, CO 80302, United States

Bring the family along to swim for fun or work on some cardio by swimming back and forth in the lanes!

Scott Carpenter Pool

1505 30th St, Boulder, CO 80303, United States

Next to this large spacious pool is a water playground and a splash pad for the little ones to enjoy!

East Boulder Community Center

5660 Sioux Dr, Boulder, CO 80303, United States

Swimming at this community center is enjoyable because of the wide lanes and the water slide!

North Boulder Community Center

3170 Broadway, Boulder, CO 80304, United States

There is a small pool inside this community center and there is a splash pool beside it for the little ones!

Mapleton Center YMCA


2850 Mapleton Ave, Boulder, CO 80301, United States

This is a great gym for working out or having a leisurely swim. There's a pool inside and another one outdoors!
Other Boulder Water-Based Fun Activities
Boulder Reservoir

5565 51st St, Boulder, CO 80301, United States

Come here to take your canoe out on the water or go for a swim at the beach!

Twin Lakes Off-Leash Dog Swim

6346-6380 Nautilus Dr, Boulder, CO 80301, United States

If it's a hot summer day and your dog needs to cool off, this area is perfect for a walk and then a swim!

Wonderland Lake Park

601 Poplar Ave, Boulder, CO 80304, United States

This park has walking trails overlooking the lake where you can see some ducks or go fishing!

Pop Jet Fountain

1397 Pearl St, Boulder, CO 80302, United States

At this mall, come outside to this splashing water feature to let the kids play and cool off!

The Great Outdoors Water Park

500 E South Boulder Rd, Lafayette, CO 80026, United States

Enjoy the many slides, lazy river and the wave pool at this water park!
100% Satisfaction Guaranteed or your money back!
AquaMobile Swim School wants to make sure you get the best private swim lesson experience in Boulder. If for any reason you are not happy with your AquaMobile Swim Instructor after your first lesson, let us know and we will either provide you a full refund or set you up with another instructor - your first lesson with your new AquaMobile Swim Instructor will be provided free of charge.