About Melbourne
Melbourne, Florida, is a seaside city with artistic flair; it boasts many galleries and is home to the Foosaner Art Museum. The city hosts annual festivals such as the Independent Filmmaker's Festival and Ast Festival. It's hardly a coincidence that Melbourne shares its name with the Australian city. The cities love surfing; Space Coast Beach is the best spot to catch some waves.
Infants Swim Lessons in Melbourne
Getting in the pool at a young age can help your child develop a lifelong passion for swimming. Private infant swim lessons from AquaMobile in Melbourne, Florida, are one-on-one and take place in your home pool. Your baby and toddler will work with their own personal swim teacher to learn basic swimming and self-rescue skills. We teach little ones how to float, hold their breath, call for help and swim with and without assistance. Our instructors take a play-based approach to teaching and sing songs and play games to support skill development.
Mommy and me swim lessons are an excellent way to make memories. These joint sessions let a parent jump in the pool with their baby or toddler. It's a chance to splash around together and suggest swimming skills to work on later.
Adults Swim Lessons in Melbourne
AquaMobile's private adult swim lessons in Melbourne, Florida, are fun and approachable. Our private adult swim lessons ease new swimmers into the pool and challenge experienced swimmers. Novice swimmers can start with the basics and work their way up to more complex skills within 8-12 private swim lessons. Additionally, some instructors have specialized training in competitive swimming and triathlon coaching. If you're preparing for your next big race, we can help.
AquaMobile Home Swim Lessons
Melbourne, Florida 32935, USA
Check Out Our Google Reviews
5.0
Check Out Our Yelp Reviews
Check Out Our Facebook Reviews
4.2
See what our customers have to say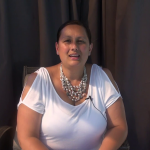 Joanne L.
I would recommend AquaMobile to everyone. With AquaMobile you are learning everything precisely. With the bios online I knew exactly what experience the instructors had, if they've been working with children previously – I knew exactly what I was getting. Without a doubt, my children progressed at triple speed vs. enrolling with the city pool.
See full testimonial video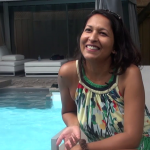 Rachel K.
My son loves the instructor and he's learned so much. She relates really well with my son, always arrives on time and is professional. From the 3rd class he was swimming by himself, floating by himself. We are very happy that we found AquaMobile.
See full testimonial video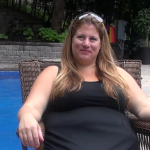 Alyssa S.
When I called, it was very convenient and easy, AquaMobile set me up right away with a schedule of lessons, there was no waiting. Olivia is 4 and didn't know how to swim and she's swimming on her own now and really confident in the pool. Hallie is now a much stronger swimmer now and her strokes have improved tremendously. We've had a really positive experience. My girls love it!
See full testimonial video
Best Pools in the Region
Panther Aquatic Center

3019 Panther Pl, Melbourne, FL 32901, United States

Divided into shallow and deep areas, swimming at this center is fun for all swimmers!

Lipscomb Pool

3400 Monroe St, Melbourne, FL 32901, United States

Swim back and forth in the lanes this pool has on offer for exercise as well as swim meets!

Sherwood Park Pool

2479 Post Rd, Melbourne, FL 32935, United States

In this spacious outdoor pool, you will find a twisty yellow tube water slide that kids will love!

The Palm Bay Aquatic Center

420 Community College Pkwy SE, Palm Bay, FL 32909, United States

Make your way through this swimming pool with a water slide that's fun for anyone looking for a thrill!

Indian Harbour Beach Recreation Center Pool

1233 Yacht Club Blvd, Indian Harbour Beach, FL 32937, United States

Whether you're looking to improve your lap time or just relax, this is the swimming pool for you!
Other Melbourne Water-Based Fun Activities
Howard E. Futch Memorial Park at Paradise Beach

2301 Florida A1A, Melbourne, FL 32903, United States

The water is calm at this beach that's ideal for swimmers looking to float around!

Eau Gallie Beach

971 E Eau Gallie Blvd, Melbourne, FL 32937, United States

Come swimming at this pet-friendly beach, where the whole family can have a good time!

Space Coast Hydrobikes

981 E Eau Gallie Blvd e45, Melbourne, FL 32937, United States

Rent one of these fancy contraptions to pedal your way across the water without getting wet unless you fall off!

Melbourne Harbor Marina

2210 Front St # 101, Melbourne, FL 32901, United States

Watch the boats and eat by the seaside; if you have your own, launch from this beautiful port!

Castaway Point Park

2990 Bay Blvd NE, Palm Bay, FL 32905, United States

There are two fishing piers and a spot to launch your kayak from at this riverside park!
100% Satisfaction Guaranteed or your money back!
AquaMobile Swim School wants to make sure you get the best private swim lesson experience in Melbourne. If for any reason you are not happy with your AquaMobile Swim Instructor after your first lesson, let us know and we will either provide you a full refund or set you up with another instructor - your first lesson with your new AquaMobile Swim Instructor will be provided free of charge.