About Savannah
Savannah, Georgia, is a large, vibrant and scenic city on the state's north coast. The Savannah River is the fourth busiest port in the country. The waterfront is an entertainment hotspot with many bars, restaurants and shows. The Moon River Brewing Company is notable for its atmosphere and spirits (drinks and ghosts)! Savannah is one of America's most haunted cities.
Infants Swim Lessons in Savannah
Getting in the pool for the first time can be exciting and nerve-wracking for a little one. Our private infant swimming lessons in Savannah bring the fun and take away any worries. Your child will learn to swim one-on-one in your home pool with their personal AquaMobile instructor. With our help, your baby or toddler will be swimming like a fish in no time. We teach babies and toddlers basic swimming skills and self-rescue techniques like floating and treading water. Our swim teachers play clap to the beat games and serenade children with songs to support skill development.
Mommy and me swimming lessons are a great way to spend with and grow closer to your baby or toddler. These joint lessons let a parent hop in the pool to be a familiar face and reassure their little one. Parents can also recommend skills to work on later.
Adults Swim Lessons in Savannah
AquaMobile's private adult swim lessons are ideal for students of all skill levels. Our private adult swimming lessons in Savannah are safe and effective as they take place in your home pool. Our instructors are versatile and teach skills ranging from the basics to specialty skills such as endurance techniques and synchro. Our swim instructors have two or more years of teaching experience and are knowledgeable about a variety of swimming skills. We help you choose the right instructor to set and achieve your personal swimming goals.
AquaMobile Home Swim Lessons
Savannah, Georgia 31401, USA
Check Out Our Google Reviews
5.0
Check Out Our Yelp Reviews
Check Out Our Facebook Reviews
4.2
See what our customers have to say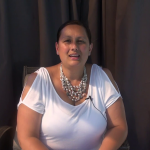 Joanne L.
I would recommend AquaMobile to everyone. With AquaMobile you are learning everything precisely. With the bios online I knew exactly what experience the instructors had, if they've been working with children previously – I knew exactly what I was getting. Without a doubt, my children progressed at triple speed vs. enrolling with the city pool.
See full testimonial video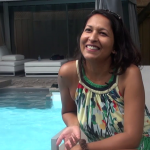 Rachel K.
My son loves the instructor and he's learned so much. She relates really well with my son, always arrives on time and is professional. From the 3rd class he was swimming by himself, floating by himself. We are very happy that we found AquaMobile.
See full testimonial video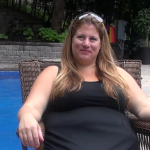 Alyssa S.
When I called, it was very convenient and easy, AquaMobile set me up right away with a schedule of lessons, there was no waiting. Olivia is 4 and didn't know how to swim and she's swimming on her own now and really confident in the pool. Hallie is now a much stronger swimmer now and her strokes have improved tremendously. We've had a really positive experience. My girls love it!
See full testimonial video
Best Pools in the Region
Chatham County Aquatic Center

7240 Sallie Mood Dr, Savannah, GA 31406, United States

Swimming at this recreation center is good for competitive and casual swimmers alike. There is a 50-meter lap pool and 25-yard recreational pool!

Daffin Pool

1301 E Victory Dr, Savannah, GA 31404, United States

Inside a lush evergreen park, this public pool is one to look out for. The water is fine, especially when the sun is hot!

W.W. Law Pool

900 E Bolton St, Savannah, GA 31401, United States

Bring the family swimming in this pool that's small and refreshing at the same time!

Kensington Park Pool

101 Althea Pkwy, Savannah, GA 31405, United States

There's a playground right next to this pool. So when the kids are done playing, they can cool off in this family-friendly pool!

Mayfair Pool

1460 Dale Dr, Savannah, GA 31406, United States

Outside in the open air, this pool is ideal for swimming laps back and forth or just relaxing in the sun!
Other Savannah Water-Based Fun Activities
Savannah Canoe & Kayak

414 Bonaventure Rd, Savannah, GA 31404, United States

Take a ride in a canoe or kayak out on the open water. Paddle your way through a scenic route that's easy on the eyes!

Amphibian Air

109 Bowman Ave, Garden City, GA 31408, United States

Take your love of water sports to heights. Learn to ride an amphibious trike that flies over and across the water!

Savannah Riverboat Cruises

9 E River St, Savannah, GA 31401, United States

Riding a riverboat can make for a nice afternoon out on the lake. It's also an opportunity to learn about historic Savannah landmarks!

Savannah Coastal Ecotours

50 W Bluff Dr, Savannah, GA 31406, United States

Choose from a variety of boat tours. Kayak your way through a creek or ride the waves by the island! The choice is yours!

Butter Bean Beach

25 Diamond Cswy, Savannah, GA 31406

This grassy beach stands out from others. Swimming, boating and fishing are some of its highlights!
100% Satisfaction Guaranteed or your money back!
AquaMobile Swim School wants to make sure you get the best private swim lesson experience in Savannah. If for any reason you are not happy with your AquaMobile Swim Instructor after your first lesson, let us know and we will either provide you a full refund or set you up with another instructor - your first lesson with your new AquaMobile Swim Instructor will be provided free of charge.