About Boston
Boston, Massachusetts, is a smart city. To start with, it's home to Harvard University, which has one of the world's top medical schools. It's also a place for innovation and is the birthplace of over 5,000 startup businesses. The financial district houses the oldest public park in the United States. The Boston Common surrounds the city alongside other public parks.
Infants Swim Lessons in Boston
Becoming a good swimmer starts at a young age. Private infant swim lessons from AquaMobile give your baby or toddler a head start on pool playtime. These lessons are one-on-one and eliminate the distractions of large class sizes. In Boston, we teach your little one how to move their arms, kick their legs and more. We take a play-based learning approach to teaching. By singing signs and making up games, our instructors make learning fun.
Mom and baby swim lessons make sure no one gets left out. These joint swim lessons let a parent join in on the fun. It's also an opportunity to suggest swimming skills to work on later.
Adults Swim Lessons in Boston
Swimming comes with practice. Be ready for your next dip in the by taking AquaMobile's private adult swim lessons. Our private adult swimming lessons in Boston are approachable to new learners and challenging enough for veterans. Instructors want their students to be comfortable, which is why they teach at a variety of paces. Some students prefer a fast-paced environment, while others like to take things step-by-step. Choosing your own instructor is another perk for this reason.
AquaMobile Home Swim Lessons
Boston, Massachusetts 02108, USA
Check Out Our Google Reviews
4.3
Check Out Our Yelp Reviews
Check Out Our Facebook Reviews
4.2
See what our customers have to say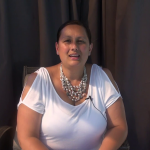 Joanne L.
I would recommend AquaMobile to everyone. With AquaMobile you are learning everything precisely. With the bios online I knew exactly what experience the instructors had, if they've been working with children previously – I knew exactly what I was getting. Without a doubt, my children progressed at triple speed vs. enrolling with the city pool.
See full testimonial video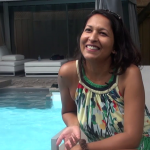 Rachel K.
My son loves the instructor and he's learned so much. She relates really well with my son, always arrives on time and is professional. From the 3rd class he was swimming by himself, floating by himself. We are very happy that we found AquaMobile.
See full testimonial video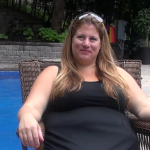 Alyssa S.
When I called, it was very convenient and easy, AquaMobile set me up right away with a schedule of lessons, there was no waiting. Olivia is 4 and didn't know how to swim and she's swimming on her own now and really confident in the pool. Hallie is now a much stronger swimmer now and her strokes have improved tremendously. We've had a really positive experience. My girls love it!
See full testimonial video
Best Pools in the Region
Clougherty Pool

331 Bunker Hill St, Boston, MA 02129, United States

Enjoy some time swimming outside at this pool that's family-friendly and refreshing.

Alfond Memorial Spray Deck

 280 Charles St, Boston, MA 02114, United States

As the name states, there is a splash pad next to this massive pool that will soak you.

Mason Pool

159 Norfolk Ave, Boston, MA 02119, United States

This indoor swimming pool is fun year-round, no matter what the weather is like.

Draper Pool

5275 Washington St, Boston, MA 02132, United States

This indoor pool has large windows to let the sun in and is next to a playground.

Flaherty Pool

160 Florence St, Roslindale, MA 02131, United States

Dive into one of the lanes to exercise or swim in the leisure area if you're looking for fun.
Other Boston Water-Based Fun Activities
Pleasure Beach

William J Day Blvd, Boston, MA 02127, United States

Walk along the shoreline and jump into the waves to cool off at this beach.

New England Aquarium

1 Central Wharf, Boston, MA 02110, United States

See what's swimming around in the tanks of this waterfront aquarium.

Charles River Esplanade

Charles River, Esplanade, Boston, MA 02116, United States

Walk along the riverfront and go swimming from the beach area on a hot day.

Lt. John J. McCorkle Fishing Pier

8 W 8th St, Boston, MA 02127, United States

Bring your fishing rod and see what you catch at this pier that will get you plenty of bites.

Carson Beach

2010 Day Blvd, Boston, MA 02127

The sand glistens like the sea at this beach that's good for swimmers and sun tanners.
100% Satisfaction Guaranteed or your money back!
AquaMobile Swim School wants to make sure you get the best private swim lesson experience in Boston. If for any reason you are not happy with your AquaMobile Swim Instructor after your first lesson, let us know and we will either provide you a full refund or set you up with another instructor - your first lesson with your new AquaMobile Swim Instructor will be provided free of charge.