About Worcester
Worcester, Massachusetts, has the motto "The Heart Of The Commonwealth" and is the state's second-largest city. The city is comparable to Rome, Italy, since it sits on seven different hills. Shrewsbury Street is the city's "Little Italy" home to many restaurants and vendors. Rowers also enjoy Lake Quinsigamond and The Easter Spirits rowing race annually.
Infants Swim Lessons in Worcester
Getting your baby or toddler comfortable in the water can be challenging, but AquaMobile's private infant swim lessons make it easy. Our private infant swim lessons in Worcester, Massachusetts, are taught one-on-one in your home pool. We teach your little ones swimming basics and water safety fundamentals. These special swim lessons teach babies and toddlers how to move their arms, kick their legs and self-rescue skills like floating and calling for help. Instructors often sing songs and play games to make learning fun.
Mommy and me swim lessons let a parent join in on the fun. Laugh and splash around with your baby or toddler as you make memories and bond. These joint sessions are also an opportunity to suggest swimming skills to work on later.
Adults Swim Lessons in Worcester
AquaMobile brings our private adult swim lessons to you. Our private adult swim lessons in Worcester, Massachusetts take place in your home pool and fit into your busy schedule. We teach skills like swimming underwater and specialty skills like diving. Lesson plans are customizable. You get to choose everything from the skills you learn down to your instructor. Choosing the right instructor is an essential part of having a successful set of swim lessons. Having someone to build rapport with makes gaining confidence easier.
AquaMobile Home Swim Lessons
Worcester, Massachusetts 01608, USA
Check Out Our Google Reviews
4.3
Check Out Our Yelp Reviews
Check Out Our Facebook Reviews
4.2
See what our customers have to say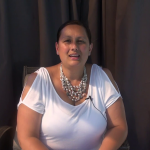 Joanne L.
I would recommend AquaMobile to everyone. With AquaMobile you are learning everything precisely. With the bios online I knew exactly what experience the instructors had, if they've been working with children previously – I knew exactly what I was getting. Without a doubt, my children progressed at triple speed vs. enrolling with the city pool.
See full testimonial video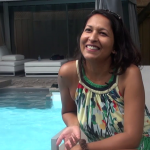 Rachel K.
My son loves the instructor and he's learned so much. She relates really well with my son, always arrives on time and is professional. From the 3rd class he was swimming by himself, floating by himself. We are very happy that we found AquaMobile.
See full testimonial video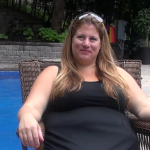 Alyssa S.
When I called, it was very convenient and easy, AquaMobile set me up right away with a schedule of lessons, there was no waiting. Olivia is 4 and didn't know how to swim and she's swimming on her own now and really confident in the pool. Hallie is now a much stronger swimmer now and her strokes have improved tremendously. We've had a really positive experience. My girls love it!
See full testimonial video
Best Pools in the Region
Bennett State Pool

1260 Main St, Worcester, MA 01603, United States

This family pool is excellent for all ages and there's a splash pool for toddlers!

Dennis F. Shine Jr. Swim Pool

87 Providence St, Worcester, MA 01604, United States

There's a large outdoor pool and a wading pool for younger kids to play in!

Worcester JCC

633 Salisbury St, Worcester, MA 01609, United States

Come swimming at this community center. There's a 6-lane, 25-yard indoor pool and an outdoor one that's nice when it's hot out!

Greendale Family Branch YMCA

75 Shore Dr, Worcester, MA 01605, United States

Swim at this gym for some exercise or fun. There's an outdoor pool and an indoor one for the days when it's cold or raining!

Worcester Fitness

440 Grove St, Worcester, MA 01605, United States

Swimming at this gym offers lots of space! This indoor pool is the perfect spot to cool off or exercise!
Other Worcester Water-Based Fun Activities
Quinsigamond State Park

10 N Lake Ave, Worcester, MA 01604, United States

Named for the lake of the same name, if you're into water activities, this park is worth a visit! Swim, boat or fish here!

Shore Park

115 Shore Dr, Worcester, MA 01605, United States

Go for a small getaway without leaving town! There is a small beach that offers swimming and beautiful sands!

Spray Park Forsberg St. Worcester

19 Forsberg St, Worcester, MA 01607, United States

There are play structures for the kids, but the real fun is in the splash pad with sprinklers and water jets spraying everywhere!

Coes Pond Beach

200 Mill St, Worcester, MA 01603, United States

There is a small sandy beach here for swimming! There are also picnic tables and spots to go fishing as well!

Cascades East Conservation

201 Cataract St, Worcester, MA 01602, United States

The waterfalls are a sight to take in! For the more adventurous type, the rocks are fun to climb up to get a nice view!
100% Satisfaction Guaranteed or your money back!
AquaMobile Swim School wants to make sure you get the best private swim lesson experience in Worcester. If for any reason you are not happy with your AquaMobile Swim Instructor after your first lesson, let us know and we will either provide you a full refund or set you up with another instructor - your first lesson with your new AquaMobile Swim Instructor will be provided free of charge.