About Baltimore
Baltimore, Maryland, is the birthplace of the American national anthem. The city's history and culture make it stand out. The Baltimore Museum of Art has a huge collection, including the largest holding of Henri Matisse's work. Phoenix Shot Tower is also worth noting. It was the tallest building before the Civil War and is one of the few buildings still standing from the time period.
Infants Swim Lessons in Baltimore
Get your little one excited about their first time in the pool. AquaMobile's private infant swim lessons in Baltimore give babies and toddlers something to look forward to. Our swim teachers give your wee one their full attention since lessons are one-on-one. Instructors are personable and break skills like moving the arms and kicking the legs down into small and easy steps. We know little ones often have short attention spans, so our instructors sing silly songs and play games to support skill development.
Mommy and me swim lessons will help your little guppy swim like a fish. These joint swim lessons let you be a familiar face in the pool during lesson time. It's also a chance to make memories and help your little one grow.
Adults Swim Lessons in Baltimore
AquaMobile's private adult swim lessons will help you impress everyone at your next pool party. Our private adult swim lessons in Baltimore are flexible and give you the confidence you need to succeed. We encourage our students to set and achieve personal swimming goals. Goals can be as simple as swimming a lap or mastering skills like diving and the butterfly stroke. Our swim instructors give students feedback using our award and report card system.
AquaMobile Home Swim Lessons
Baltimore, Maryland 21201, USA
Check Out Our Google Reviews
4.0
Check Out Our Yelp Reviews
Based on 2 Reviews
Lars B.
2018-07-14 10:53:42
I've been lucky to have my 4 year old son working with Mary. Within just a few lessons, we went from a kid who clung to me terrified to comfortable getting...
Fawn L.
2016-08-08 10:24:21
My swimming techniques have definitely improved since I started working with a coach. And, I found her through AquaMobile. Definitely recommend AquaMobile...
Check Out Our Facebook Reviews
4.2
See what our customers have to say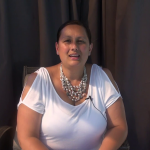 Joanne L.
I would recommend AquaMobile to everyone. With AquaMobile you are learning everything precisely. With the bios online I knew exactly what experience the instructors had, if they've been working with children previously – I knew exactly what I was getting. Without a doubt, my children progressed at triple speed vs. enrolling with the city pool.
See full testimonial video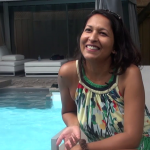 Rachel K.
My son loves the instructor and he's learned so much. She relates really well with my son, always arrives on time and is professional. From the 3rd class he was swimming by himself, floating by himself. We are very happy that we found AquaMobile.
See full testimonial video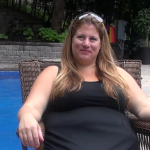 Alyssa S.
When I called, it was very convenient and easy, AquaMobile set me up right away with a schedule of lessons, there was no waiting. Olivia is 4 and didn't know how to swim and she's swimming on her own now and really confident in the pool. Hallie is now a much stronger swimmer now and her strokes have improved tremendously. We've had a really positive experience. My girls love it!
See full testimonial video
Best Pools in the Region
Riverside Public Swimming Pool

1800 Covington St, Baltimore, MD 21230, United States

Relax at this pool that's big enough for families to spend some quality time together.

Roosevelt Park Pool

3500 Poole St, Baltimore, MD 21211, United States

Aside from the generously sized outdoor swimming pool, there's a splash park for children.

Greater Model Public Swimming Pool

1055 W Saratoga St, Baltimore, MD 21223, United States

Bring some friends to take a dip in this pool and enjoy the wooded atmosphere.

Druid Hill Park Swimming Pool

800 Wyman Park Dr, Baltimore, MD 21211, United States

Dive into this pool with shallow areas for kids and those learning to swim for the first time.

Patterson Park Swimming Pool

148 S Linwood Ave, Baltimore, MD 21224, United States

There are lanes for swimming laps at this pool with a neighboring splash pad and playground.
Other Baltimore Water-Based Fun Activities
Urban Pirates

911 S Ann St, Baltimore, MD 21231, United States

Bring the kids aboard this ship that lets you play all sorts of games on the water.

National Aquarium

501 E Pratt St, Baltimore, MD 21202, United States

Watch the dolphin show, swim with the sharks or watch the fish tank at this aquarium.

Baltimore Water Taxi

901 S Broadway, Baltimore, MD 21231, United States

If you're looking for an exciting way to get around the city, hop on one of these boats.

Rocky Point Park and Beach

2200 Rocky Point Rd, Essex, MD 21221, United States

Go swimming, boating or fishing at this long and sandy beach park.

North Point State Park

8400 North Point Rd, Edgemere, MD 21219, United States

Grab your swimsuit and head down to the beach at this state park that will cool you off!
100% Satisfaction Guaranteed or your money back!
AquaMobile Swim School wants to make sure you get the best private swim lesson experience in Baltimore. If for any reason you are not happy with your AquaMobile Swim Instructor after your first lesson, let us know and we will either provide you a full refund or set you up with another instructor - your first lesson with your new AquaMobile Swim Instructor will be provided free of charge.