About Laurel
Laurel, Maryland, is in touch with nature and wildlife. There are many trails and nature reserves throughout the city, including Patuxent Research Refuge. The area protects local wildlife by giving animals a safe place to live. Local produce is also a big industry; some restaurants use local produce from the Dutch Country Farmer's Market in their dishes.
Infants Swim Lessons in Laurel
Babies and toddlers pick up on skills at a young age. AquaMobile's private infant swim lessons can begin as young as six months old. Our private baby and toddler swim lessons in Laurel, Maryland, give your children the attention they need. These swimming lessons are one-on-one and cover basic swimming and self-rescue skills. Your baby or toddler will learn to swim with and without assistance, call for help and more. Learning with us is anything but dry. Our swim teachers sing nursery rhymes and play games to support skill development.
Mom and baby swim lessons are a family favorite. These joint swim lessons allow a parent to be a familiar face in the pool during lesson time. It's an opportunity to make memories and suggest swimming skills to work on later.
Adults Swim Lessons in Laurel
AquaMobile's private adult swim lessons make learning to swim approachable. During our private adult swim lessons in Laurel, Maryland, we teach skills step-by-step. We customize lesson plans to suit each student. Additionally, our swim teachers break swimming skills down into four difficulty skills ranging from beginner to fitness and endurance. Novice swimmers often start with buoyancy methods and basic strokes, before moving on to complex skills within 8-12 private adult swim lessons. Experienced swimmers can train for races and triathlons if they're ready.
AquaMobile Home Swim Lessons
Laurel, Maryland 20707, USA
Check Out Our Google Reviews
4.0
Check Out Our Yelp Reviews
Based on 2 Reviews
Lars B.
2018-07-14 10:53:42
I've been lucky to have my 4 year old son working with Mary. Within just a few lessons, we went from a kid who clung to me terrified to comfortable getting...
Fawn L.
2016-08-08 10:24:21
My swimming techniques have definitely improved since I started working with a coach. And, I found her through AquaMobile. Definitely recommend AquaMobile...
Check Out Our Facebook Reviews
4.2
See what our customers have to say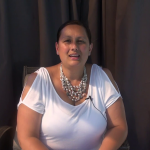 Joanne L.
I would recommend AquaMobile to everyone. With AquaMobile you are learning everything precisely. With the bios online I knew exactly what experience the instructors had, if they've been working with children previously – I knew exactly what I was getting. Without a doubt, my children progressed at triple speed vs. enrolling with the city pool.
See full testimonial video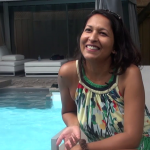 Rachel K.
My son loves the instructor and he's learned so much. She relates really well with my son, always arrives on time and is professional. From the 3rd class he was swimming by himself, floating by himself. We are very happy that we found AquaMobile.
See full testimonial video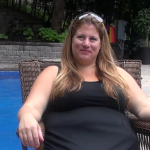 Alyssa S.
When I called, it was very convenient and easy, AquaMobile set me up right away with a schedule of lessons, there was no waiting. Olivia is 4 and didn't know how to swim and she's swimming on her own now and really confident in the pool. Hallie is now a much stronger swimmer now and her strokes have improved tremendously. We've had a really positive experience. My girls love it!
See full testimonial video
Best Pools in the Region
Laurel Municipal Swimming Pool

901 Main St, Laurel, MD 20707, United States

This large outdoor swimming pool is handy for families looking to have a good time!

Greenview Drive Pool

14403 Greenview Dr, Laurel, MD 20708, United States

Bring some friends to this swimming pool to take a dip at this pool that plays plenty of tunes!

Fairland Sports and Aquatics Complex

13950 Old Gunpowder Rd, Laurel, MD 20707, United States

Inside this aquatic complex, you will find lanes to practice for your next meet and a leisure pool!

Russett Community Pool

3502 Russett Green E, Laurel, MD 20724, United States

Although it's on the small side, this pool has all you need to have some fun in the sun!

Hammond Park Pool

8034 Helmart Dr, Laurel, MD 20723, United States

Dive into this beautiful pool surrounded by trees or enjoy the wifi while sitting poolside!
Other Laurel Water-Based Fun Activities
Six Flags America

13710 Central Ave, Bowie, MD 20721, United States

There are tall and slippery water slides and a sprayground loved by everyone at this amusement park!

Allen Pond Park

3330 Northview Dr, Bowie, MD 20716, United States

Bring your fishing rod to catch some fish in the pond that this park is known for!

Glenn Dale Splash Park

11901 Glenn Dale Blvd, Glenn Dale, MD 20769, United States

There's a splash pad and a water slide that goes down a hill at this splash park!

Sandy Point State Park

1100 E College Pkwy, Annapolis, MD 21409, United States

Go swimming at the park's sandy beach that has wavy waters!

Magothy Watersports

784 Locust Cir, Arnold, MD 21012, United States

Grab your board and head to the beach with a surf teacher who will show you how to shred!
100% Satisfaction Guaranteed or your money back!
AquaMobile Swim School wants to make sure you get the best private swim lesson experience in Laurel. If for any reason you are not happy with your AquaMobile Swim Instructor after your first lesson, let us know and we will either provide you a full refund or set you up with another instructor - your first lesson with your new AquaMobile Swim Instructor will be provided free of charge.