About Silver Spring
Silver Spring, Maryland, isn't far from the country's capital. Residents are passionate about the outdoors since there are many hiking trails and creeks throughout the city. Roads close on weekends to make room for cyclists. Additionally, the city hosts Silverdocs Film Festival every June, a festival showcasing documentaries about diverse topics.
Infants Swim Lessons in Silver Spring
Swimming is an essential life skill. AquaMobile's private infant swim lessons teach babies as young as six months old how to swim. Our private baby and toddler swim lessons in Silver Spring are easy, engaging and fun. Swim instructors personalize lesson plans and break swimming skills like moving the arms and kicking the legs down into simple steps. These swim lessons are one-on-one, so your little one will receive their teacher's full attention. We also use songs and games to make learning exciting and support skill development.
Mommy and me swim lessons are another great way to teach your wee one how to swim. These joint sessions let a parent join in on the fun. It's also a chance to bond with your baby or toddler and help them grow.
Adults Swim Lessons in Silver Spring
Our private adult swim lessons get you active and excited about swimming. AquaMobile Swim School's private adult swim lessons help swimmers of all skill levels accomplish their personal goals. We personalize lesson plans to ease new swimmers into the water. Whole experienced swimmers can start training for their next competition or learn complex strokes like the butterfly. Our swim instructors teach skills step-by-step, which makes our lessons approachable for veteran and novice swimmers.
AquaMobile Home Swim Lessons
Silver Spring, Maryland 20910, USA
Check Out Our Google Reviews
4.0
Check Out Our Yelp Reviews
Based on 2 Reviews
Lars B.
2018-07-14 10:53:42
I've been lucky to have my 4 year old son working with Mary. Within just a few lessons, we went from a kid who clung to me terrified to comfortable getting...
Fawn L.
2016-08-08 10:24:21
My swimming techniques have definitely improved since I started working with a coach. And, I found her through AquaMobile. Definitely recommend AquaMobile...
Check Out Our Facebook Reviews
4.2
See what our customers have to say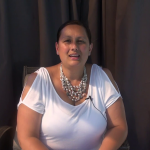 Joanne L.
I would recommend AquaMobile to everyone. With AquaMobile you are learning everything precisely. With the bios online I knew exactly what experience the instructors had, if they've been working with children previously – I knew exactly what I was getting. Without a doubt, my children progressed at triple speed vs. enrolling with the city pool.
See full testimonial video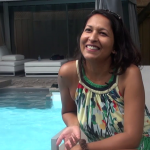 Rachel K.
My son loves the instructor and he's learned so much. She relates really well with my son, always arrives on time and is professional. From the 3rd class he was swimming by himself, floating by himself. We are very happy that we found AquaMobile.
See full testimonial video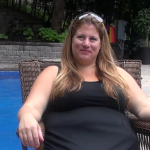 Alyssa S.
When I called, it was very convenient and easy, AquaMobile set me up right away with a schedule of lessons, there was no waiting. Olivia is 4 and didn't know how to swim and she's swimming on her own now and really confident in the pool. Hallie is now a much stronger swimmer now and her strokes have improved tremendously. We've had a really positive experience. My girls love it!
See full testimonial video
Best Pools in the Region
Long Branch Swimming Pool

8700 Piney Branch Rd, Silver Spring, MD 20901, United States

Jump into this pool that's shallow enough for kids and deep enough for adults!

Martin Luther King Jr. Outdoor Pool

1201 Jackson Rd, Silver Spring, MD 20904, United States

Besides the natural beauty of the surrounding park, swimming at this pool also gives kids access to a splash pad!

Forest Knolls Swimming Pool

11105 Foxglove Ln, Silver Spring, MD 20901, United States

Bring the pool noodles to swim at this spacious outdoor pool with plenty of room for splashing and floating!

West Hillandale Swim Club

915 Schindler Dr, Silver Spring, MD 20903, United States

Swim here if you're looking for activities because classes run throughout the day!

Tanglewood Swimming Pool

2922 Schubert Dr, Silver Spring, MD 20904, United States

Dive into this swimming pool with lanes for lap swimming and a space for those wanting to enjoy the water!
Other Silver Spring Water-Based Fun Activities
City of Gaithersburg Water Park at Bohrer Park

512 S Frederick Ave, Gaithersburg, MD 20877, United States

Try out the water slides or splash park at this community pool with activities for kids of all ages!

Ellen E. Linson Splash Park

5211 Campus Dr, College Park, MD 20740, United States

An amazing spot for a swim meet or to have some summer fun, there are lanes and water slides to try at this park!

Bladensburg Waterfront Park

4601 Annapolis Rd, Bladensburg, MD 20710, United States

This waterfront park has a paved trail and is also a fun spot for fishing or going out on a boat or pontoon tour!

Rollingcrest Splash Pool

6122 Sargent Rd, Hyattsville, MD 20782, United States

Kids will rejoice at the sight of this indoor water playground. There are many slides and an "island" for the little one to swim to!

Glenn Dale Splash Park

11901 Glenn Dale Blvd, Glenn Dale, MD 20769, United States

Make your way down one of the slick water slides and then splash around in the waterfalls with your friends!
100% Satisfaction Guaranteed or your money back!
AquaMobile Swim School wants to make sure you get the best private swim lesson experience in Silver Spring. If for any reason you are not happy with your AquaMobile Swim Instructor after your first lesson, let us know and we will either provide you a full refund or set you up with another instructor - your first lesson with your new AquaMobile Swim Instructor will be provided free of charge.