About Philadelphia
Philadelphia, Pennsylvania, is a historic city at its core. America's founding fathers gathered here to give the country the freedom it has today. American Independence is represented by the Liberty Bell. Edgar Allan Poe and Thaddeus Koscizko's homes are also still standing today. Additionally, the city is passionate about sports; they have major baseball, football and soccer teams.
Infants Swim Lessons in Philadelphia
Private infant swim lessons from AquaMobile help your little ones become comfortable and confident in the water. Our private baby and toddler swim lessons in Philadelphia give your child a headstart on pool playtime. Parents have peace of mind knowing their children can learn to swim one-on-one in their home pool. Our swim instructors teach self-rescue skills like floating and treading water. Additionally, we take a play-based learning approach to teaching by singing songs and playing games to promote skill development.
We also offer mommy and me swim lessons. These joint sessions are a chance to bond with your child and help them grow. Our swim teachers are open to suggestions to help your little one become a better swimmer.
Adults Swim Lessons in Philadelphia
Private adult swim lessons from AquaMobile will keep you happy and healthy. Our private adult swimming lessons in Philadelphia help swimmers of all skill levels succeed. Instructors encourage students to set and achieve personal goals. Whether you're learning to swim for the first time or training for a swim meet, we are here to help. You have the option of learning one-on-one or with a group of friends or family members. Our swim lessons are customizable and unique to each student.
AquaMobile Home Swim Lessons
Philadelphia, Pennsylvania 19102, USA
Check Out Our Google Reviews
4.0
Check Out Our Yelp Reviews
Based on 2 Reviews
Taryn P.
2022-09-13 18:04:35
Had a great experience this summer with aquamobile swim school. We worked with 2 teachers, Laura Byrd and Ashely Dominguez. Both were incredibly patient...
Josephina L.
2019-07-11 05:47:45
Had the pleasure of working with Rachel. She is good with our 2 year old. She has been flexible and and prompt.
Check Out Our Facebook Reviews
4.2
See what our customers have to say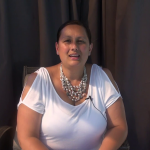 Joanne L.
I would recommend AquaMobile to everyone. With AquaMobile you are learning everything precisely. With the bios online I knew exactly what experience the instructors had, if they've been working with children previously – I knew exactly what I was getting. Without a doubt, my children progressed at triple speed vs. enrolling with the city pool.
See full testimonial video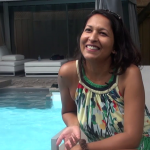 Rachel K.
My son loves the instructor and he's learned so much. She relates really well with my son, always arrives on time and is professional. From the 3rd class he was swimming by himself, floating by himself. We are very happy that we found AquaMobile.
See full testimonial video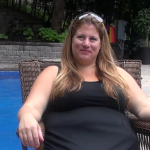 Alyssa S.
When I called, it was very convenient and easy, AquaMobile set me up right away with a schedule of lessons, there was no waiting. Olivia is 4 and didn't know how to swim and she's swimming on her own now and really confident in the pool. Hallie is now a much stronger swimmer now and her strokes have improved tremendously. We've had a really positive experience. My girls love it!
See full testimonial video
Best Pools in the Region
Ridgway Pool

1301 Carpenter St, Philadelphia, PA 19147, United States

This outdoor pool in the city is deep enough for experienced swimmers and shallow enough for kids and new swimmers.

O'Connor Pool

2601 South St, Philadelphia, PA 19146, United States

Enjoy your time swimming and splashing around in this outdoor community pool that's been around since the 1920s.

Awbury Pool

6101 Ardleigh St, Philadelphia, PA 19138, United States

In the park, you will find this spacious swimming pool that's not far from a playground.

John B. Kelly Pool

4231 Lansdowne Dr, Philadelphia, PA 19131, United States

Nestled among the trees is this swimming pool that has lanes for lap swimming and another side for recreational swimming.

Chew Park Pool

1800 Washington Ave, Philadelphia, PA 19146, United States

A lifeguard monitors this pool to ensure everyone is staying safe in the water.
Other Philadelphia Water-Based Fun Activities
Spruce Street Harbor Park

301 S Christopher Columbus Blvd, Philadelphia, PA 19106, United States

Enjoy water activities such as the swan boats when you visit this boardwalk that has several attractions.

Pebble Beach

2015 Richmond St, Philadelphia, PA 19125, United States

This stretch of sand is just outside of the city and is good for swimming and looking at murals in the summertime.

Schuylkill Beach

Martin Luther King Jr Dr, Philadelphia, PA 19131, United States

Launch your canoe or kayak onto the river from this boat ramp to set out on an adventure across the water.

City Cruises Philadelphia

401 S Christopher Columbus Blvd, Philadelphia, PA 19106, United States

Go on a boat ride and hear about the area's history without having to get too wet along the way.

Philadelphia Canoe Club

4900 Ridge Ave, Philadelphia, PA 19127, United States

Meet some new friends when you try out canoeing, kayaking, paddleboarding or white water rafting.
100% Satisfaction Guaranteed or your money back!
AquaMobile Swim School wants to make sure you get the best private swim lesson experience in Philadelphia. If for any reason you are not happy with your AquaMobile Swim Instructor after your first lesson, let us know and we will either provide you a full refund or set you up with another instructor - your first lesson with your new AquaMobile Swim Instructor will be provided free of charge.