About Mount Pleasant
Mount Pleasant, South Carolina, is a small city on the east coast. Buildings such as the Stella Maris Roman Catholic Church give the city a unique flair. The church is the state's only one to conduct services entirely in Latin. Locals enjoy the waterfront as well because it's great for rowing. Several creeks let you take in the wildlife, while paddling along in your canoe or kayak.
Infants Swim Lessons in Mount Pleasant
AquaMobile Swim School has helped babies and toddlers across the country graduate from the wading pool to the end. Our private infant swim lessons in Mount Pleasant, South Carolina, teach your little one how to swim like a fish. These swim lessons are one-on-one, which means your child will receive the full attention of their personal swim teacher. We teach basic swimming skills and self-rescue techniques like calling for help, floating and treading water. Our instructors sing songs and play games to support skill development and make learning fun.
Parent and tot lessons let everyone join in on the fun. These joint sessions let a parent hop in the pool and help their child navigate their swimming journey. It's a chance to spend time together and suggest swimming skills to work on later.
Adults Swim Lessons in Mount Pleasant
AquaMobile's private adult swim lessons deliver results and will boost your confidence. Our private adult swim lessons in Mount Pleasant, South Carolina, allow novice swimmers to learn something new and give competitive swimmers a leg up on others. Our swim instructors come to your home pool at a time that works for you. Our students benefit from class sizes because they give them room to set and achieve personal goals. You also have the option of group lessons with family members or friends.
AquaMobile Home Swim Lessons
Mount Pleasant, South Carolina 29464, USA
Check Out Our Google Reviews
5.0
Check Out Our Yelp Reviews
Check Out Our Facebook Reviews
4.2
See what our customers have to say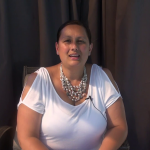 Joanne L.
I would recommend AquaMobile to everyone. With AquaMobile you are learning everything precisely. With the bios online I knew exactly what experience the instructors had, if they've been working with children previously – I knew exactly what I was getting. Without a doubt, my children progressed at triple speed vs. enrolling with the city pool.
See full testimonial video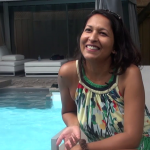 Rachel K.
My son loves the instructor and he's learned so much. She relates really well with my son, always arrives on time and is professional. From the 3rd class he was swimming by himself, floating by himself. We are very happy that we found AquaMobile.
See full testimonial video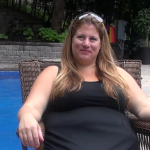 Alyssa S.
When I called, it was very convenient and easy, AquaMobile set me up right away with a schedule of lessons, there was no waiting. Olivia is 4 and didn't know how to swim and she's swimming on her own now and really confident in the pool. Hallie is now a much stronger swimmer now and her strokes have improved tremendously. We've had a really positive experience. My girls love it!
See full testimonial video
Best Pools in the Region
Park West Pool

391 Egypt Rd, Mt Pleasant, SC 29466, United States

This pool is outdoors and surrounded by palm trees that give it a beachy atmosphere!

Mt. Pleasant Swimming Pool

1251 Park W Blvd, Mt Pleasant, SC 29466, United States

The pool has multiple lanes that are great for racing in and practicing for competitions!

R.L. Jones Center

391 Egypt Rd, Mt Pleasant, SC 29464, United States

Inside this recreation center, you will find this heated pool with space for leisurely and competitive swimmers!

The Thomas Lynch Pool Dunes West Athletic Club

3293 Harpers Ferry Way, Mt Pleasant, SC 29466, United States

Swim at this private club if you want to cool off after playing a game of tennis!

Darrell Creek Pool

1251 Park West Blvd, Mt Pleasant, SC 29466, United States

Go swimming in this pool that's shaded by the trees from the nearby woods!
Other Mount Pleasant Water-Based Fun Activities
Mount Pleasant Pier

71 Harry M. Hallman Jr Blvd, Mt Pleasant, SC 29464, United States

Watch the boats launch from the harbor and do some fishing!

Splash Island Waterpark

444 Needlerush Pkwy, Mt Pleasant, SC 29464, United States

Bring the family for a day of water play. There is a splash pool with fountains and a tube water slide!

Isle of Palms County Park

1 14th Ave, Isle of Palms, SC 29451, United States

The sand is soft and the waves crash along the shoreline. Swim and then dry off in the sun after spending the day at this beach!

Sullivans Island Beach

100 Station 19 St, Sullivans Island, SC 29482, United States

This island getaway isn't far from town. The air is cool and the water feels great as it splashes up!

Splash Zone Waterpark at James Island County Park

871 Riverland Dr, Charleston, SC 29412, United States

Soak up the sun at this waterpark. There is a large pool and two slick water slides!
100% Satisfaction Guaranteed or your money back!
AquaMobile Swim School wants to make sure you get the best private swim lesson experience in Mount Pleasant. If for any reason you are not happy with your AquaMobile Swim Instructor after your first lesson, let us know and we will either provide you a full refund or set you up with another instructor - your first lesson with your new AquaMobile Swim Instructor will be provided free of charge.