About Fort Worth
Fort Worth, Texas, is a southern city with plenty of charm. This bustling city connects to its roots by hosting the Cattle Drive twice a day. The texas longhorns are herded through the Stockyards National Historic District by cowhands. The city is also big on arts and culture. The Modern Art Museum of Fort Worth is the oldest of its kind. There are plenty of galleries around, which earn the city the nickname of the "Museum Capital of the Southwest."
Infants Swim Lessons in Fort Worth
Give your baby or toddler a headstart on pool playtime with private infant swim lessons from AquaMobile Swim School. We emphasize the importance of self-rescue and having fun in the pool. Your little one will learn the basics such as floating, treading water and holding their breath in your home pool. We take a play-based learning approach to teaching in Fort Worth. Our instructors make swim classes fun by using singalongs and clap to the rhythm games.
We also offer parent and tot swim lessons. These joint sessions are a great way to bond with your child. This lets you help your baby or toddler learn the essential life skill of swimming.
Adults Swim Lessons in Fort Worth
AquaMobile Swim School's private adult swim lessons allow you to achieve your swimming goals. We customize lesson plans to fit the needs and learning styles of each student. In Fort Worth, your instructor conducts a skills assessment during the first lesson. Additionally, your swim instructor uses your feedback to improve future swim lessons. We understand that everyone learns at their own pace. That's why we teach new swimmers the basics like floating and treading water before moving on to complex stroke techniques.
AquaMobile Home Swim Lessons
Fort Worth, Texas 76102, USA
Check Out Our Google Reviews
4.3
Check Out Our Yelp Reviews
Check Out Our Facebook Reviews
4.2
See what our customers have to say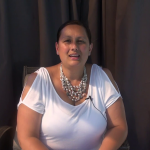 Joanne L.
I would recommend AquaMobile to everyone. With AquaMobile you are learning everything precisely. With the bios online I knew exactly what experience the instructors had, if they've been working with children previously – I knew exactly what I was getting. Without a doubt, my children progressed at triple speed vs. enrolling with the city pool.
See full testimonial video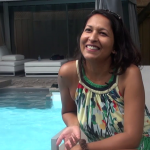 Rachel K.
My son loves the instructor and he's learned so much. She relates really well with my son, always arrives on time and is professional. From the 3rd class he was swimming by himself, floating by himself. We are very happy that we found AquaMobile.
See full testimonial video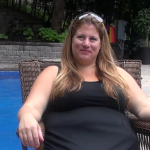 Alyssa S.
When I called, it was very convenient and easy, AquaMobile set me up right away with a schedule of lessons, there was no waiting. Olivia is 4 and didn't know how to swim and she's swimming on her own now and really confident in the pool. Hallie is now a much stronger swimmer now and her strokes have improved tremendously. We've had a really positive experience. My girls love it!
See full testimonial video
Best Pools in the Region
Marine Park Swimming Pool

303 NW 20th St, Fort Worth, TX 76164, United States

You will never feel bored at this swimming pool that also has a slide and splash park designed for kids.

Forest Park Pool

2850 Park Pl Ave, Fort Worth, TX 76110, United States

Jump into this swimming pool that has a water slide, diving boards and splash pad for the little ones.

Ridglea Pool Association

6700 Calmont Ave, Fort Worth, TX 76116, United States

There's no shortage of space at this 50-meter outdoor swimming pool that's fun for all ages.

Resource Connection Aquatic Center

2200 Circle Dr, Fort Worth, TX 76119, United States

Take a dip in this indoor swimming pool that's good for anyone looking to relax or enjoy a water workout.

Crawford Farms Swim Club

10308 Crawford Farms Dr, Fort Worth, TX 76244, United States

Jump into this community pool that's small, but still has a splash pad that kids will like to play in.
Other Fort Worth Water-Based Fun Activities
Fort Worth Water Gardens

1502 Commerce St, Fort Worth, TX 76102, United States

Go for a walk down to the waterfalls at this park that's filled with a variety of different fountains that look beautiful.

Lake Worth Beach Park

Surfside Dr, Fort Worth, TX 76135, United States

Walk along the sand until you find the water where the waves are fine and refreshing.

Burger's Lake

1200 Meandering Rd, Fort Worth, TX 76114, United States

Get the feel of the open water in this enclosed swimming lake that also has a slide and diving boards on hand.

Sycamore Water Park

2525 E Rosedale St, Fort Worth, TX 76105, United States

The sprinklers and water sprayers are sure to give you and your wee ones a good soak.

Splash Dayz

405 N Las Vegas Trail, White Settlement, TX 76108, United States

At this water park, you will find twisty tube water slides as well as inflatables and a splash pool.
100% Satisfaction Guaranteed or your money back!
AquaMobile Swim School wants to make sure you get the best private swim lesson experience in Fort Worth. If for any reason you are not happy with your AquaMobile Swim Instructor after your first lesson, let us know and we will either provide you a full refund or set you up with another instructor - your first lesson with your new AquaMobile Swim Instructor will be provided free of charge.