About Houston
Houston, Texas, is a large city and the world's space exploration capital. Astronauts train here before launching into space. However, this city is out of this world for more reasons than one. The Theater comes second to New York City when it comes to the number of seats per block. There are fewer shows, but Houston does rodeos best. The Livestock Show and Rodeo is the world's biggest annual rodeo.
Infants Swim Lessons in Houston
Watch your baby or toddler splash around in the pool by signing them up for private infant swim lessons. AquaMobile Swim School's private baby toddler swim lessons in Houston teach your child swimming and water safety basics. We teach wee ones as young as six months old. Our lessons are one-on-one; this ensures your little one gets the attention they deserve. Infant swim lessons cover skills like getting and in and out of the pool and floating. Our play-based learning approach uses songs and made-up games as teaching tools.
Mommy and me swim lessons don't leave anyone out. Swim alongside your baby or toddler in these joint sessions. It's a chance to share some smiles and laughs and give your child's swim teacher some suggestions.
Adults Swim Lessons in Houston
Private adult swim lessons from AquaMobile are a fun way to gain confidence through sport. Our private adult swim lessons in Hoston are customizable; you can choose your teacher, lesson pacing and goals. Our swim teachers encourage students to set and achieve personal swimming goals. These can range from swimming a lap to learning complex diving techniques. Your swim teacher will work with you to become the best swimmer you can be. We give our adult students feedback through our award and report card system.
AquaMobile Home Swim Lessons
Houston, Texas 77002, USA
Check Out Our Google Reviews
4.3
Check Out Our Yelp Reviews
Check Out Our Facebook Reviews
4.2
See what our customers have to say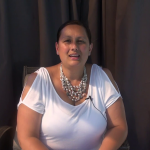 Joanne L.
I would recommend AquaMobile to everyone. With AquaMobile you are learning everything precisely. With the bios online I knew exactly what experience the instructors had, if they've been working with children previously – I knew exactly what I was getting. Without a doubt, my children progressed at triple speed vs. enrolling with the city pool.
See full testimonial video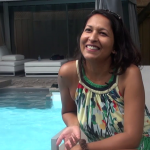 Rachel K.
My son loves the instructor and he's learned so much. She relates really well with my son, always arrives on time and is professional. From the 3rd class he was swimming by himself, floating by himself. We are very happy that we found AquaMobile.
See full testimonial video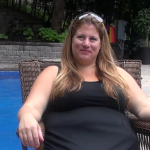 Alyssa S.
When I called, it was very convenient and easy, AquaMobile set me up right away with a schedule of lessons, there was no waiting. Olivia is 4 and didn't know how to swim and she's swimming on her own now and really confident in the pool. Hallie is now a much stronger swimmer now and her strokes have improved tremendously. We've had a really positive experience. My girls love it!
See full testimonial video
Best Pools in the Region
Emancipation Swimming Pool

3018 Emancipation Ave, Houston, TX 77004, United States

Come swim at this family-friendly pool. Try the water slide for some fast-paced fun.

Memorial Swimming Pool

6502 Arnot St, Houston, TX 77007, United States

Go swimming in this pool next to a park. It's a good spot to cool off after playing.

Glenbrook Swimming Pool

8201 N Bayou Dr, Houston, TX 77017, United States

Hop into this park's swimming pool that's sheltered by many trees.

Maplewood South North Pool

10425 Rampart St, Houston, TX 77096, United States

There's a main pool and two smaller pools, which are the perfect depth for little ones and new swimmers at this facility.

Moody Park Swimming Pool

3201 Fulton St, Houston, TX 77009, United States

Swim solo or bring your family or friends to this beautiful outdoor community pool.
Other Houston Water-Based Fun Activities
Magnolia Gardens Park

18041 Riverside St, Houston, TX 77044, United States

Swim at the beach and then try out your favorite water sports at this park.

Downtown Aquarium

410 Bagby St, Houston, TX 77002, United States

See what swims beneath the surface at this aquarium with touch pools and rides for kids.

Discovery Green

1500 McKinney St, Houston, TX 77010, United States

Paddle across the park's pond in your canoe or kayak if you're passionate about water sports.

Gerald D. Hines Waterwall Park

2800 Post Oak Blvd, Houston, TX 77056, United States

Watch the waterfall or wade in its natural pool when the weather warms up.

Stuebner Airline Park

9201 Veterans Memorial Dr, Houston, TX 77088, United States

This park has a splash pad that your kids will surely fall in love with.
100% Satisfaction Guaranteed or your money back!
AquaMobile Swim School wants to make sure you get the best private swim lesson experience in Houston. If for any reason you are not happy with your AquaMobile Swim Instructor after your first lesson, let us know and we will either provide you a full refund or set you up with another instructor - your first lesson with your new AquaMobile Swim Instructor will be provided free of charge.